Apple iPhone 15 users are unable to charge phone using USB-C power banks: Report
According to a report from MacRumors, not all existing USB-C power banks are compatible with the iPhone 15 models and it is likely because of the iPhone's reverse charging feature.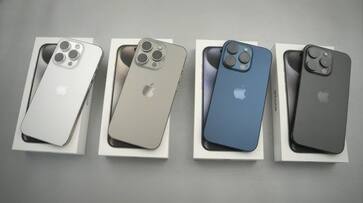 The iPhone 15 Series was released this year by Cupertino-based tech giant Apple with USB-C connections, making it compatible with USB-C power banks, cables, and other devices. A fresh rumour, however, asserts that Apple's iPhone 15 and USB-C battery power banks are incompatible, and consumers are allegedly having charging problems.
Some USB-C power banks aren't compatible with the iPhone 15 models, according to a MacRumors report, and this is probably because the iPhone has reverse charging capabilities. The iPhone 15 could occasionally not charge or it might charge the power bank instead.
According to the research, a variety of different power banks are impacted, and due to the large number of them available on the market, it is hard to name all of the types that are inoperable.
In the meanwhile, Apple has unveiled the first developer beta of iOS 17.1, which includes a few additional features that were cut from the final version of iOS 17. Approximately two weeks have passed since the release of iOS 17 for compatible iPhones before this developer beta update. All iPhones that support iOS 17 are compatible with iOS 17.1. This indicates that when the public build is published, iOS 17.1 will be available for all iPhones introduced in 2018 and beyond.
The iPhone 15 Pro and iPhone 15 Pro Max were introduced in India earlier this month, and it's been alleged that both versions are purportedly being sold for far more than their listed official retail costs. Recent sources claim that there is a huge demand for the newest iPhone 15 smartphones in a number of nations, including India. According to recent rumors, this has caused the iPhone 15 Pro and iPhone 15 Pro Max deliveries in some areas to be delayed until November.
Last Updated Sep 29, 2023, 11:23 AM IST