iPhone 15 series: Apple to ditch leather case and replace with 'FineWoven'?
Apple iPhone 15 to feature environmentally friendly, synthetic materials, ditching traditional leather for its phone cases. The anticipated accessory lineup is slated for release on September 12 alongside the new iPhone, itself featuring a USB-C charging port, new A16 Bionic chipset & more.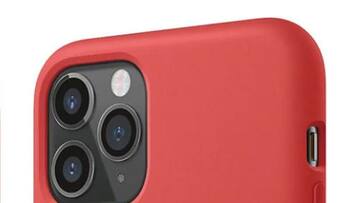 Apple is rumored to be ditching traditional leather iPhone cases for its upcoming iPhone 15 lineup. They are choosing an alternative that is more beneficial to the environment instead. Apple may be getting ready to launch a new kind of case material that resembles leather but doesn't use any animal products, according to recent photographs that have leaked online and are making the rounds on social media.
Leakers @MajinBuOfficial and @DuanRui posted pictures that they claimed showed Apple's official leather-alternative cases on Twitter. According to reports, these cases are made from a combination of environmentally friendly materials that have a lower carbon footprint than conventional cowhide leather. But there is still a dearth of specific knowledge regarding these materials. 
Also Read | Google Pixel 8, Pixel 8 Pro to debut on October 4; Check out expected colour options & more
It's crucial to remember that Apple's final product offers may not exactly match the colours seen in the leaked photographs. It has been rumoured that Apple will gradually stop making leather cases before. Several sources have already claimed that the iPhone 15 accessory selection would not include leather cases. The rumour gains validity from the leakers' growing unanimity.
Also Read | iPhone 15 series to go on sale in India along with global debut: Report
Leather carrying covers were first made available by Apple in 2013 along with the iPhone 5S. These cases have periodically gotten upgrades over the years, such as additional colour options and small design modifications like the inclusion of aluminium buttons and compatibility for MagSafe.
While we wait for official confirmation, we anticipate that Apple will also introduce its new range of iPhone 15 cases at the same time as the iPhone 15 series. This eagerly awaited occasion is set on September 12.
The iPhone 15 will be released on September 12, 2023, as confirmed by Apple. The event will be broadcast live on Apple's website and YouTube channel from Apple Park in Cupertino, California.
The iPhone 15 is anticipated to provide a few new features and enhancements over the iPhone 14. The most significant modification is the conversion to a USB-C charging connector, which the European Union will mandate for all cell phones sold in the area beginning in 2024.
Also Read | iPhone 13 available for Rs 6,999 on Flipkart ahead of iPhone 15 launch; Know how to grab the deal
Last Updated Sep 5, 2023, 5:54 PM IST