Google Pixel 8, Pixel 8 Pro price leaked ahead of October 4 launch; Here's how much it may cost you
Google Pixel 8 and Pixel 8 Pro will be unveiled on October 4, 2023 worldwide. Pixel 8 and Pixel 8 Pro are tipped to be priced at $699 and $999 respectively. Google is also launching the Pixel Watch 2 in India, this time around.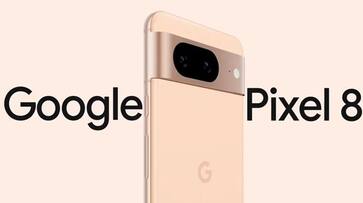 Google is gearing up for the Pixel 8 series launch, including the Pixel 8 and Pixel 8 Pro, and based on the leaked USA pricing, here is how much they could cost in India. Now, we already know when the phones will launch on October 4 and how they will appear. If the reports are accurate, the Pixel 8 might retail for $699, while the Pixel 8 Pro could cost $999, representing a $100 price rise over the Pixel 7 series' debut costs. What does that imply about the Pixel 8 and Pixel 8 Pro's price in India?
A retail source claims that the Pixel 8 and Pixel 8 Pro might be on sale for $699 and $999, or around Rs 58,000 and Rs 82,900, respectively, according to a recent report by 9to5Google. Here are some reasons why this type of pricing for the Pixel 8 series in India is quite unlikely.
Also Read | Apple iPhone 15 series may launch in Product Red colour next year: Report
The Pixel 8 series will most likely experience a price hike in India as well, given that the Pixel 8 and Pixel 8 Pro are also expected to receive a $100 price raise and that the Pixel 7 and Pixel 7 Pro's launch pricing in India were Rs 59,999 and Rs 84,999, respectively.
The Pixel 8 Pro may cost somewhere between Rs 90,000 and Rs 95,000 in that event, while the ordinary Pixel 8 is anticipated to cost between Rs 65,000 and Rs 70,000. Given the rumoured Pixel 8 series prices in the USA and the company's track record with its current pricing strategy for its phones in India, this is still only speculative at this time.
Also Read | Flipkart Big Billion Days Sale 2023: Samsung to Realme, 7 brands offering smartphones under Rs 15,000
But in addition to the Pixel 8 series smartphones, the Pixel Watch 2 has also been officially announced to be on sale in India. For those who don't know, Google unveiled the initial iteration of the Pixel Watch last year, with prices beginning at $349. The Pixel Watch, however, was never formally introduced in India. 
Last Updated Sep 30, 2023, 4:39 PM IST