Will Nikhil Kumaraswamy stall Darshan's Kurukshetra release?
If the news of Nikhil contesting the Lok Sabha elections from Mandya is confirmed, then this might prove a headache for the release of Darshan-starrer movie Kurukshetra. Here is why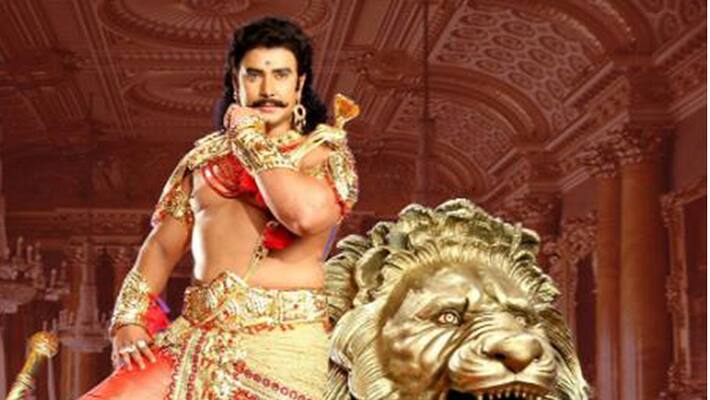 Bengaluru: Nikhil Kumaraswamy has been in the news a lot these days. His name is being circulated as a Lok Sabha contender from Mandya with a JD(S) ticket. But this can prove to be a headache for the release of the Darshan-starrer Kurukshetra.
Kurukshetra is Sandalwood Challenging Star Darshan's 50th movie and there are many expectations from this film. Nikhil has acted as Abhimanyu in the movie.
If the news of Nikhil contesting from Mandya in the upcoming Lok Sabha election is confirmed, then the release date of Kurukshetra will have to be postponed again.
The movie was set to be released in the beginning of this year, but the filmmakers said that it would be delayed pending some graphics work. But now, if Nikhil is sure to contest elections, the movie cannot be released until the elections results are announced.
So far, the date of election has not been announced. The moment it is declared the election code of conduct will be in force and any movie with Nikhil (if contesting) cannot be released as it will be considered to have an influence on the people and thus violate the code of conduct.
Kurukshetra is a star-studded movie with Darshan playing the role of Duryodhana, Ravichandran as Krishna, Arjun Sarja as Karna, Ravishankar as Shakuni, Bharathi VIshnuvardhan as Kunti, Sneha as Draupadi, Srinath as Dhritarashtra and will also feature other prominent actors.
Ambareesh who passed away in November acted as Bheeshma in the movie. The film is being produced by Muniratna, who is also a Congress MLA.    
Last Updated Mar 4, 2019, 4:20 PM IST