We didn't really talk that much: Kalki about Naseer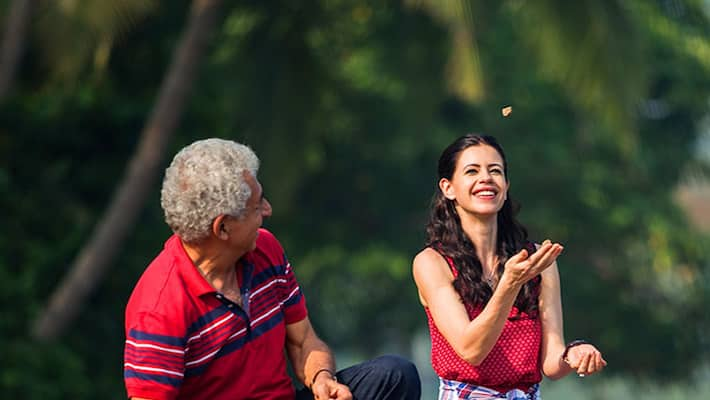 Kalki, 32, plays a modern advertising professional, while Naseeruddin portrays the character of an old-school philosophy professor in the film as both the characters grapple with grief. "We are from two different worlds in this film. And it was easy for me because I have become comfortable with him. I have seen a lot of his theatre works, I learn a lot from him. He can get angry at times and I know I can also get tired sometimes. We really have an emotional intelligence between us. We didn't really talk that much but we would really be able to communicate and understand what mood we are in. We got on pretty well," Kalki told PTI in an interview.
The film depicts the journey of them getting to know each other in a hospital, while nursing their respective comatose spouses. It also delves into the the themes of coping with grief and discovering hope in tragedy.
"There are moments in the film which are definitely difficult emotionally. Like the initial part of the film, when I see my husband is in coma. This was emotionally tense and draining. The rest of the film is post all of this. How do you deal with daily nitty gritties of hospital and how your life functions when the dearest one is in hospital." 
Kalki said she took a cue from her own life's experience when someone close in her family was admitted in a hospital. "I have had a family member in a hospital for a long time. So, I know what that strain is like. You have to go to work and be back to the hospital. You have to deal with the regular security checks. All the little details like waiting for the doctor and appointment keeps changing.
Last Updated Mar 31, 2018, 6:39 PM IST