Was Priyanka Chopra a confidant of Sophie Turner before they unfollowed each other on Instagram? Read
Sophie Turner unfollowed Priyanka Chopra on Instagram during her divorce from Joe Jonas, signaling a shift in their relationship. Reports suggest they were once close but now Priyanka's loyalty is with Joe. Sophie found support in Taylor Swift and cut ties with people post-divorce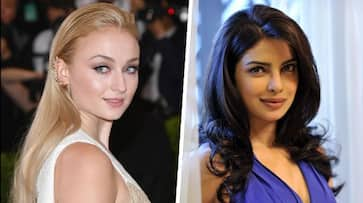 Sophie Turner's recent social media activity has fueled speculation about the state of her relationships, particularly with Priyanka Chopra and her former husband Joe Jonas. It appears that Sophie and Priyanka have unfollowed each other on Instagram, which has led to rumors of a rift between the two.
It has now come to light that Sophie Turner had a conversation with her former sister-in-law, Priyanka Chopra, before deciding to unfollow her on Instagram. This action took place in the midst of Sophie's divorce from Joe Jonas, and their previously close bond seems to have deteriorated.
An insider disclosed, "They used to be so close. They confided in each other, called each other sissy, and now Priyanka's allegiance lies with Joe and her husband Nick." This suggests a significant shift in the dynamics of their friendship.
ALSO READ: The Railway Men teaser OUT: R. Madhavan, Kay Kay Menon shines in mini-series based on Bhopal gas tragedy
In the wake of her separation from Joe in September, Sophie Turner sought support from an unexpected source – Taylor Swift, Joe's former girlfriend. The two were spotted having dinner together in New York City, and it was reported that Taylor even offered Sophie the use of her Tribeca apartment while she worked out a temporary custody arrangement with Joe for their children, three-year-old Willa and 15-year-old Delphine. A source close to the situation stated, "Divorcing Joe has forced Sophie to cut people out of her life," and it seems that Priyanka is one of the individuals who has been excluded. "She's cleaning house," the source added.
Last Updated Oct 28, 2023, 1:54 PM IST