Visit Vietnam: Add 'Golden Bridge' to your travel bucket list
The Golden Bridge in Vietnam surrounded by the Ba Na hills is making its way into everybody's bucket list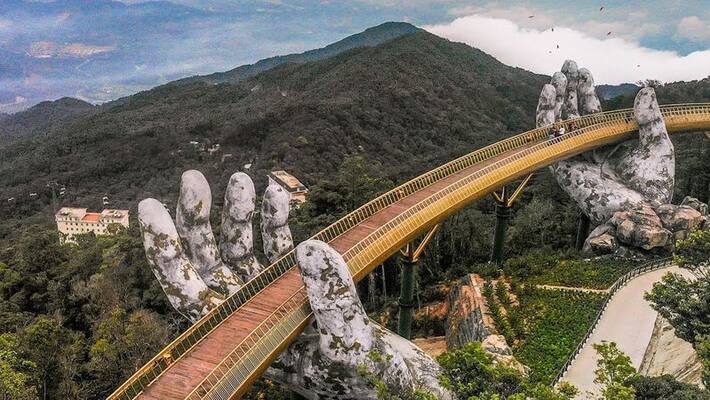 Straight out of the fantasy world, the 'Golden Bridge' in Vietnam is breathtakingly beautiful.
Cradled by two giant hands, the bridge is situated in central Vietnam. Reportedly, it took less than a year to construct the 150 metre long bridge which is about 1,400 metres above sea level. The bridge opened for tourists in early July and has been a hot favourite ever since.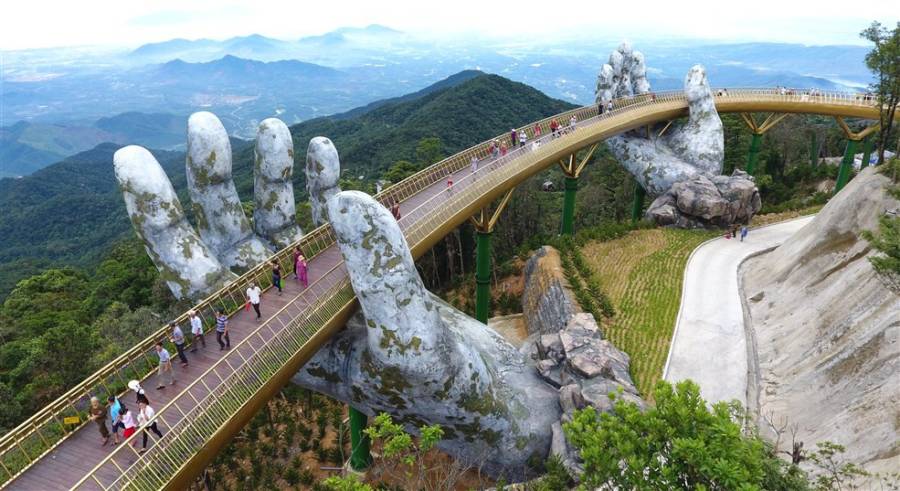 Even the Twitterverse can't contain it's excitement about this marvel. A user tweeted, "This view at the #CauVang , known as "The Golden Bridge in #Vietnam designed by TA Landscape Architecture. I love how the hands give the illusion that they're holding up the bridge."
"Love that the Danang Golden Bridge in #Vietnam are bordered by #gardens of what appears to be lavender," read another.
A user wrote "The Golden Bridge in Danang, Vietnam our world can be wonderful..."
The bridge surrounded by the Ba Na hills is making its way into everybody's bucket list. " Wow!! Isn't this beautifully creative. Now on the bucket list!! #Vietnam" one wrote.
Last Updated Oct 30, 2019, 2:13 PM IST