Virgin: Krishna, Ahalya to star in upcoming Kannada film
The bold-titled Sandalwood feature Virgin will see Krishna join its shoot in March as he is currently busy with his directorial debut Love Mocktail. Krishna will act alongside Ahalya Suresh.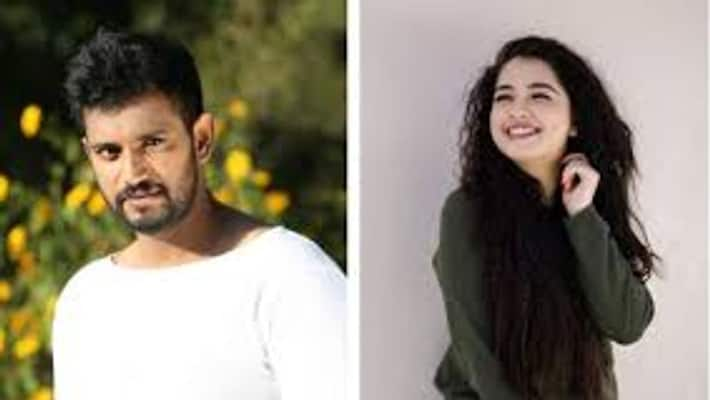 Indian cinema has definitely become bolder with stories that push boundaries and titles that pique everyone's curiosity. Kannada cinema is not far behind. Take the upcoming Sandalwood flick Virgin for example, starring Krishna.
Krishna, who is also popularly known as Darling Krishna, is making his directorial debut in the movie Love Mocktail, and will star alongside Ahalya Suresh in Virgin.
Ironically, this is not the first time that either Ahalya or Krishna have acted in a film. While Krishna has acted in a number of Sandalwood films, Ahalya is known for her performance in Aadi Purana.
Reportedly, the bold-themed movie Virgin starts with a girl asking a boy if he is a virgin.
That's more than enough to raise the eyebrows and spark curiosity among many of the Kannada cinema audience.
The movie is scripted and directed by Naidu B, a close associate of Puri Jagannadh, a well-known Tollywood director, and is produced by Laxman Reddy and Swarnalatha D.
The songs of the movie will play to the tunes of composer Manikanth Kadri.
Working in two movies at the same time will be a challenge for any actor. But it was an avant-garde script that Krishna couldn't refuse. Nevertheless, Krishna hopes to work around a tight schedule and complete filming of Love Mocktail and other commitments and be ready with the necessary look of the character by March, by which time the filmmakers of Virgin would shoot the yester year sequences of both the lead characters.
Last Updated Feb 6, 2019, 8:23 PM IST