Virat Kohli, Anushka Sharma extend heartfelt message to cricket fans; Read DETAILS
As the ICC 2023 World Cup nears, beloved cricketer Virat Kohli and his wife Anushka Sharma share a heartfelt message with cricket fans in India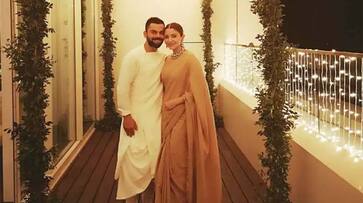 The cricket fever is soaring at an all-time high as we approach the ICC 2023 World Cup, where all the cricket fans around the globe are united to support their national cricket teams. The World Cup commences in a 'One Day International' format where 10 national teams compete for the prestigious World Cup, every four years.
This morning, India's favourite batsman Virat Kohli shared a story on his Instagram handle humorously responding to the unavailability of tickets and public spaces for the upcoming ICC 2023 World Cup, requesting his friends to enjoy the most awaited event from their homes. His Instagram story read, "As we approach the World Cup, I would humbly like to tell all my friends know to not request me for tickets at all through the tournament. Enjoy from your homes pls" to which actress Anushka Sharma  responded with a humorous comment, "And let me just add… please don't request me to help if your messages get unanswered. Thank you for understanding".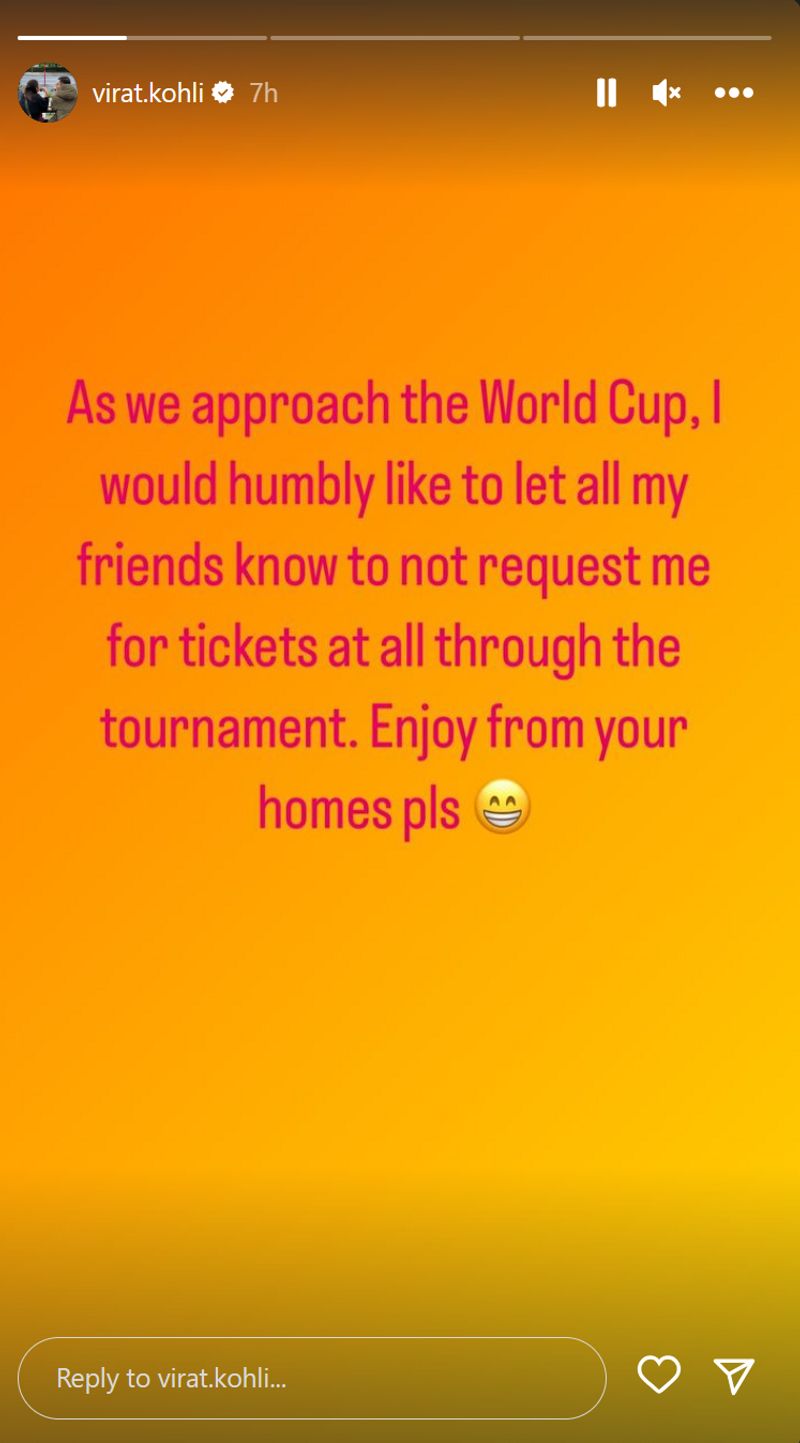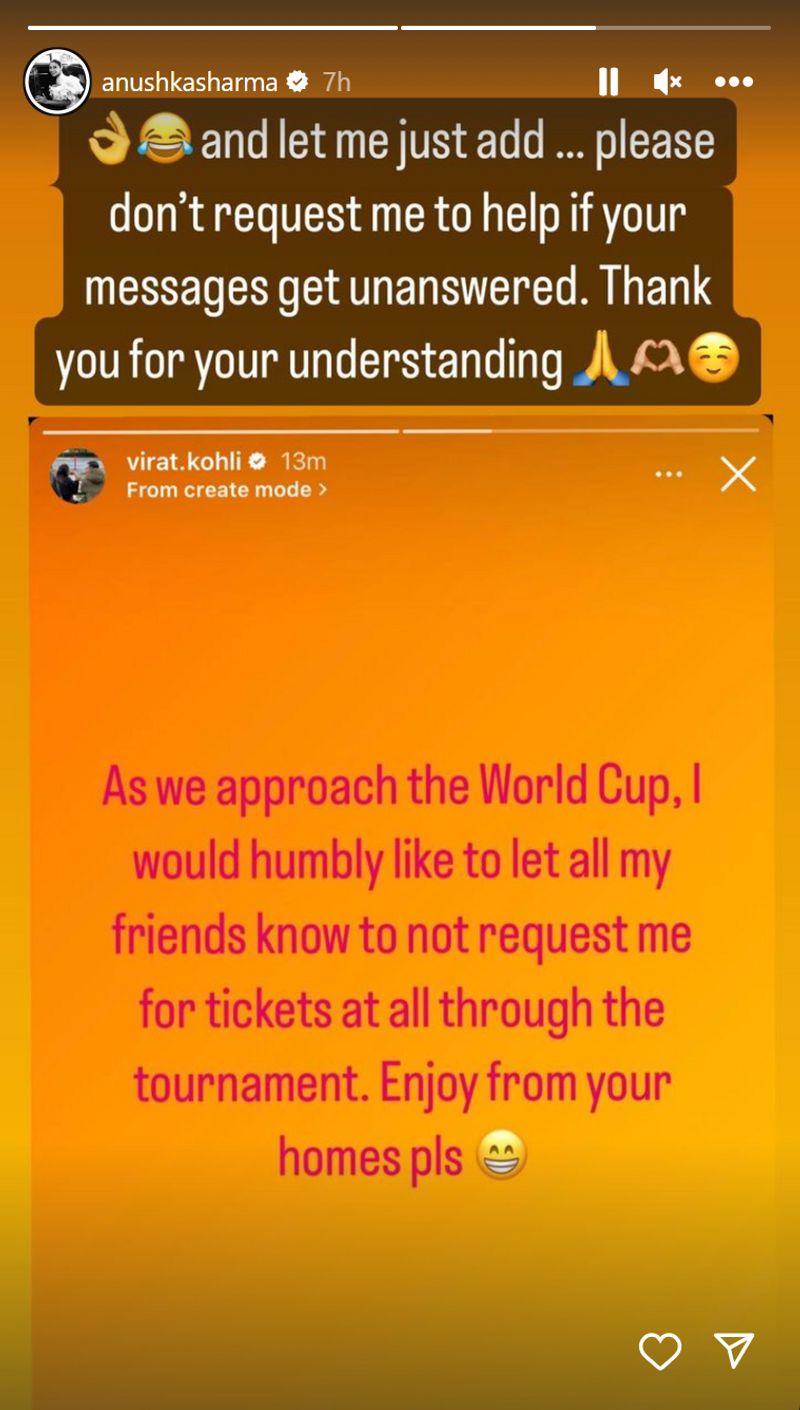 The fellow couple shared their thoughts on social media, understanding the kind of fanbase India has for Cricket. The stadiums are pre-booked by the fans months in advance along with cafes, bars, hotels, and other screening venues accommodating cricket fans at heavier than usual costs. However, not worrying on missing the much anticipated World Cup, Cricket fanatics can enjoy the match from the comfort of their homes on Star Sports which is home to India's biggest cricket events that are live telecasted across India. Cricket enthusiasts who unfortunately could not get the tickets can watch the upcoming ICC 2023 Men's World Cup, on Star Sports.
ALSO READ: 'Mumbai Diaries 2' trailer: Manoj Bajpayee to Ritesh Deshmukh, here's how celebs reacted to show's trailer
Last Updated Oct 4, 2023, 9:02 PM IST