Varun Dhawan turns dad: Actor enjoys his 'FATHERHOOD'; shares a cute video (WATCH)
Varun Dhawan shares a video of his new pup, however currently, he is nameless; take a look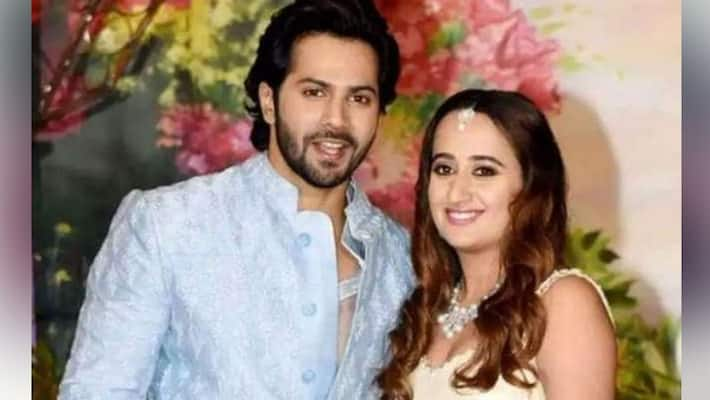 Varun Dhawan and Natasha Dalal all set to enjoy parenthood; the couple just got home a cute Beagle puppy. The actor took to his Instagram account to share his video.
He captioned it, "FATHERHOOD 🐶 Still haven't been able to name my boy. Help me out."
The actor looks happy playing with his son and wanted help from his fans to name the pup. Currently, the Beagle puppy is nameless.
In the comment session, Actress Jacqueline Fernandez says, "That's it! I'm arranging play dates with my cats and him!" Zoya Akhtar posted some love emojis and said,"😍 😍😍 When am I meeting him?
A few days ago, Varun was celebrated his mother Lali Dhawan's birthday. A picture captured the entire family in one frame. Varun's wife Natasha Dala was seen posing next to sister-in-law Jaanvi Dhawan. The family picture also features David Dhawan, Rohit, Varun and Lali Dhawan.
Last Updated Jun 15, 2021, 1:13 PM IST