This photo is proof of how much wife Vijayalakshmi loves Darshan
Challenging Star Darshan is all set to celebrate his birthday on

February 16

Vijayalakshmi's latest picture on Twitter surely tells the story of their love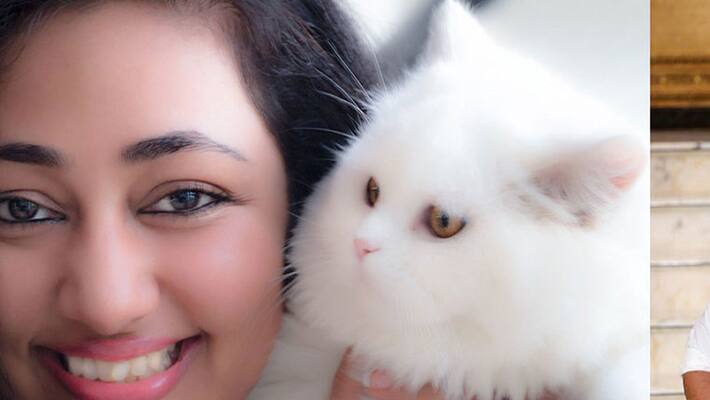 Challenging Star Darshan is all set to celebrate his birthday on February 16. It looks like after stormy days, Darshan and Vijayalakshmi have found the lost love for each other. Vijayalakshmi's latest picture on Twitter surely tells the story of their love.
Vijayalakshmi recently posted her picture with her furry friend with the caption " Happiness s hugs frm a cat  .....happy Sunday." (sic)
But a closer look at the photograph will reveal another secret. The ring finger of Vijayalakshmi has a tattoo 'Darsh' with a heart on it.
Looks like all is Ok with the couple and this might be a tiny way Vijayalakshmi is expressing her love towards Darshan.
Last Updated Mar 31, 2018, 6:40 PM IST