Suhasini Mani Ratnam: A towering force in cinema
Getting to know Suhasini Mani Ratnam
Suhasini said that she is a self-described atheist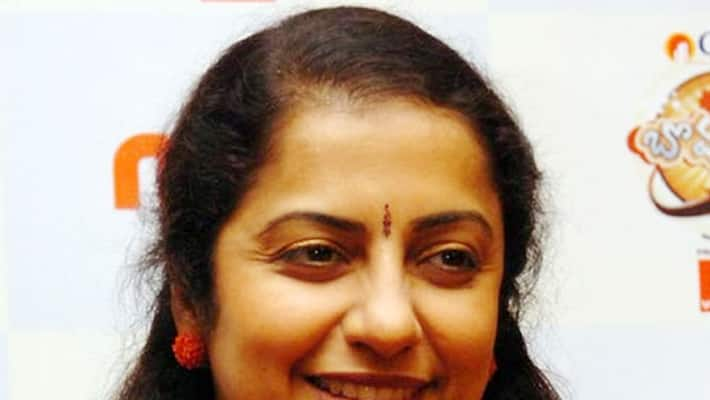 During her journey in the film industry, Suhasini wore all kinds of caps from acting to directing to writing scripts and dialogue. She has been a producer too. In recent years, Suhasini has also forayed into theatre.
She has received five Filmfare Award for Best Actress (Kannada), one Filmfare Award for Best Actress (Telugu), two Kerala State Film Awards, and has garnered state awards like the Tamil Nadu State Film Awards and Nandi Awards. 

Suhasini won the National Film Award for Best Actress for Sindhu Bhairavi in 1986.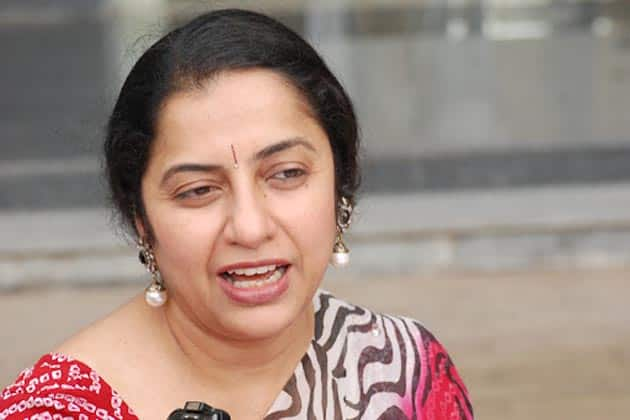 Who is Suhasini: She is the daughter of Charu Hassan (elder brother of Kamal Hassan),  a famous lawyer in Rameshwaram, Chennai. Later, Charu went into acting in movies. Suhasini's father was responsible for her to step into the film industry. And Suhasini became the first woman cinematographer in South India. In fact, she studied cinematography in Chennai and worked with many ace cameramen. 
She grew up in the city, although she is from a small village and studied in a government school. Her family was full of lawyers. Later, she moved from Paramakudi (a small village in Tamil Nadu), came to Chennai and joined the Madras Film Institute after doing a year of under graduation at Queen Mary's College in the city. 
She could have never imagined a career in the film industry when she was growing up in an orthodox Brahmin family at that time. She said, "It was rare, even unthinkable for a girl from such a background and family to join cinema." 
In an interview, Suhasini said that she is a self-described atheist, "I don't believe in God, in prayer, in going to temples begging God to give me and my family happiness."
Suhasini is fluent in Tamil, Telugu and Kannada. She can read and write Malayalam. In an interview with a daily she said, "I picked up Malayalam by reading the Malayala Manorama. You will be surprised to know that so many of the alphabets in Tamil and Malayalam look alike,"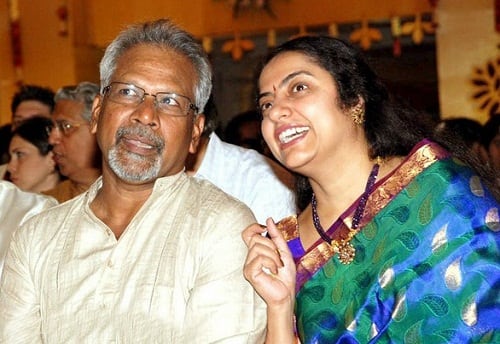 Suhasini's journey in cinema: Suhasini has acted in Malayalam, Tamil, Telugu and Kannada films. Surprisingly, Suhasini started her career as a make-up artist for several leading actors. She has acted in no less than 300 films with heroes like Kamal, Rajnikanth, Mammootty, Mohanlal, etc. 
She married popular film director Mani Ratnam in 1988.  Suhasini and her husband have a production company called Madras Talkies, with G. Srinivasan.
She has stated that she was bored of doing serious roles and she wants to do some the different, "People think I am good at doing serious roles but I can do lighter roles like a mad woman or a crook, much better." 

Once she said that she wanted to work with her uncle Kamal Hassan, "I would like to work with Kamal, but he is sceptical. I have no problem, but he can't see me as a colleague."
In her current work front, she will be soon seen in a few Tamil films like Kadhalin Pon Veedhiyil, Nibunan and Oh Andha Naatkal.
 
Last Updated Mar 31, 2018, 6:35 PM IST