Sandalwood drug case: Bengaluru's underworld took part in Ragini, Sanjjanaa's parties
The Central Crime Branch has now found another piece of information in the Sandalwood drug case. Reportedly, the parties and after-parties organised by Viren Khanna and celebrity guests Ragini and Sanjjanaa also saw the attendance of Bengaluru's rowdy sheeters.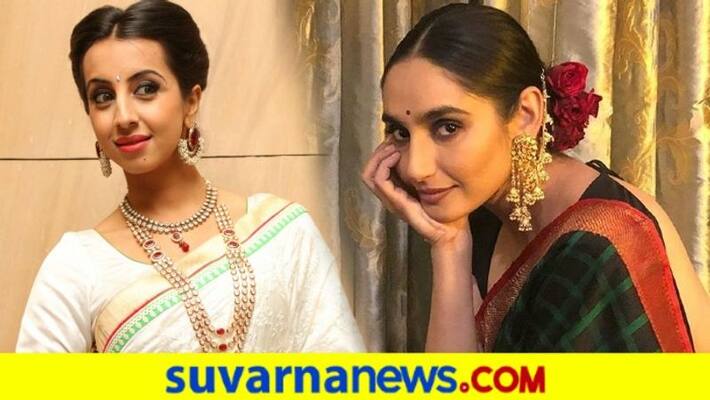 New pieces of information are being stumbled upon in the Sandalwood drug case, as officials have established the presence of rowdy sheeters in the parties where drugs were allegedly consumed.
Pictures of Shivajinagar rowdy Isthiyak Pahelwan and Mansoor alias Massi in such parties are doing the rounds.
Also read:  Nirav Modi case: CBI charge sheet against retired PNB official, wife
Police sources say the parties that start after sunset, would go up to midnight even after pub and restaurants down shutters. The party scene would shift to apartments and weekend homes in the outskirts of the city
Sources also say in such places, couple swapping and illegal activities took place and after raids in few apartments and weekend homes, police have seized few items used in illegal activities.
Police are under the impression that the presence of such rowdy elements indicates the supply of such drugs in their respective areas and these history sheeters may be helping in supply. The CCB may summon them or pick them up for interrogation.
 
Last Updated Oct 3, 2020, 11:34 AM IST