Sandalwood actor Srimurali bats for wildlife conservation
Actor Srimurali urged everyone to do their bit to protect wildlife and said people can create a good society only if the forest and wildlife are protected.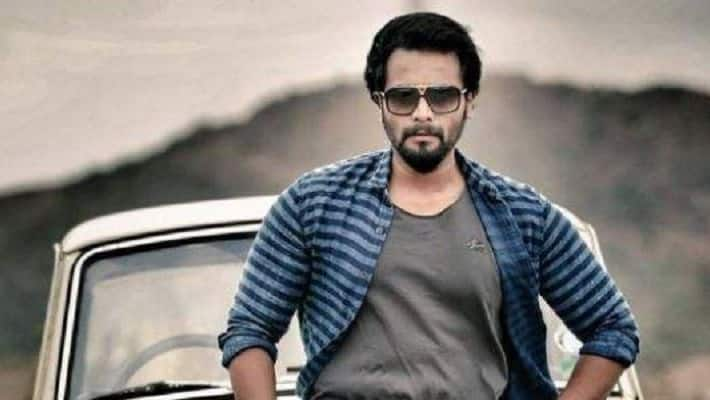 Mysuru: With climate change and green cover in the country on the decline, wildlife is being endangered with every passing day. Wildlife Conservation ambassador and film actor Srimurali tried to create awareness on wildlife conservation. The actor said that people can create a good society only if the forest and wildlife are protected.
Being a part of Wildlife Conservation campaign which was held in Nagarhole National Park in Hunsur on Wednesday, Srimurali said, "Protection of forest cover and conservation of wildlife must be made a priority. The state government should take measures to ensure the wildlife is conserved."
The Wildlife Conservation campaign in association with Suvarana and Kannada Prabha is being held at Nagarhole National Park. Addressing the reporters, Srimurali said, "The forest staff and wildlife conservationists along with my film crew are working hard with the Department of Forest Conservation, Suvarana channel and Kannada Prabha to conserve wildlife and create awareness about it.
Another Wildlife Conservation ambassador and popular television series producer Shruthi Naidu too was present for the campaign. She said, "Working in the forest can be extremely challenging. The government has to take adequate measures for forest conservation. The department and its representatives need to act in this regard."

Kannada Prabha and Suvarna chief editor Ravi Hegde too spoke on the occasion and said, "The government must incorporate new inventions and technologies to preserve and conserve wildlife."
He also requested to take adequate measures to douse forest fires and save wildlife during it.
HD Kote MLA Anil Chikkamadu, Kannada Prabha magazine editor Jogi and reporter Vinodkumar Naik were also present for the wildlife campaign.    
Last Updated Dec 12, 2019, 2:27 PM IST