Saif Ali Khan, Arjun Kapoor's Bhoot Police trailer out: Actors to tackle scary ghosts in hilarious way
Saif Ali Khan, Yami Gautam, Arjun Kapoor and Jacqueline Fernandez starrer Bhoot Police trailer is here to tickle your bones but with a scary twist.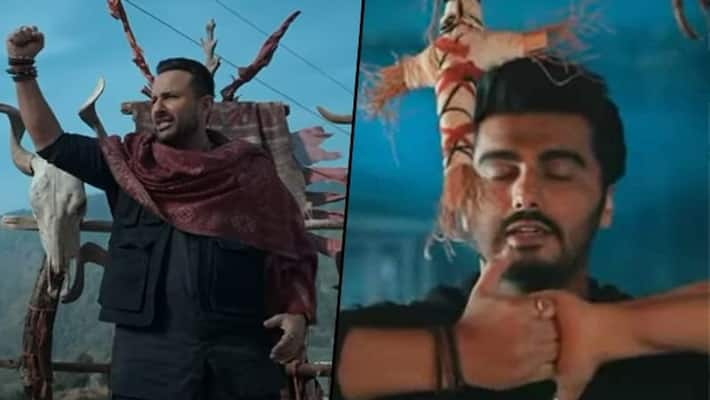 Are you still confused about whether ghosts exist or not? Well, Bhoot Police might solve many doubts for you. The most-awaited scary horror film Bhoot Police is here to tickle your bones but with a frightening twist.
The film stars Saif Ali Khan, Arjun Kapoor, Yami Gautam, and Jacqueline Fernadez. Saif and Arjun are ghostbusters in the film who do not believe in ghosts and cheat people on the edge of superstition to earn money.
But their life takes a significant turn when they encounter a spooky spirit. The actresses then join the actors to unveil the dark secret of the spooky spirit and keep the evil off guard. The trailer starts with Saif and Arjun performing a staged exorcism to defraud the innocent people in the name of ghost's possession.
Saif does not believe in ghosts, while Arjun has his doubts and thinks they might exist. However, everything changes overnight when Yami Gautam tells them about the evil spirit living in a small town in the mountains.
The film is directed by Pavan Kriplani and promises to run a chill down your spine while making you laugh too. Saif and Arjun both look promising in their respective roles. At the same time, the leading ladies add perfect glamour and talent to the movie.
Watch the trailer:
Last Updated Aug 18, 2021, 1:06 PM IST