Ranbir Kapoor, Sai Pallavi to play Ram, Sita in Madhu Mantena's retelling on Ramayana? Here's what we know
Nitesh Tiwari's ambitious Ramayana project, featuring Ranbir Kapoor, Sai Pallavi, and Yash, plans a three-part epic, emphasizing character development over visuals. Shooting begins in February 2024, with Yash joining in July.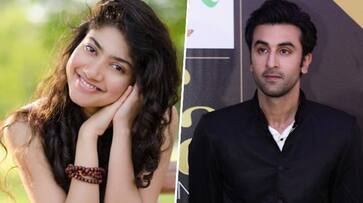 One of the most anticipated projects on the horizon is Nitesh Tiwari's retelling of the epic Ramayana. Following the mixed reception of the movie "Adipurush," which starred Prabhas, Kriti Sanon, and Saif Ali Khan, there has been significant curiosity and concern among fans regarding the production of films based on religious epics. However, fresh updates on Nitesh Tiwari's Ramayana, featuring Ranbir Kapoor as Lord Ram, Sai Pallavi as Sita Maa, and Yash as Raavan, have recently emerged, providing some exciting insights into the project.
Madhu Mantena's Three-Part Ramayana Project: Madhu Mantena has revealed ambitious plans to transform the Ramayana into a three-part cinematic saga, with Nitesh Tiwari at the helm as the director. The project has been in preparation for some time, and the stage is being set for its grand execution.
Dedicated Efforts on World-Building: Nitesh Tiwari and his team have been diligently working on creating the intricate world of the Ramayana. The blueprint for the project is already in place, and the production has enlisted the services of the Oscar-winning company DNEG for the VFX work, emphasizing a focus on character development and their complex emotions rather than purely visual elements.
Shooting Schedule for Ramayana: Ranbir Kapoor and Sai Pallavi are set to commence shooting for Nitesh Tiwari's Ramayana around February 2024, with the shooting expected to continue until August. Yash, who plays the ten-headed Raavan, will join the cast in July, as reported by an entertainment portal.
Eager Cast Ready for Action: Ranbir Kapoor, Sai Pallavi, and Yash have all undergone their respective look tests for their roles in Nitesh Tiwari's Ramayana. The trio is reportedly enthusiastic about working on this Hindu mythological epic crafted by Nitesh Tiwari and Ravi Udyawar.
Alia Bhatt's Departure from the Project: There were earlier reports suggesting that Alia Bhatt, was approached to play the role of Sita Maa opposite Ranbir Kapoor. However, it is said that Alia had to decline due to scheduling conflicts. Nonetheless, the official cast and crew announcements for the project are yet to be made.
Confidence in Crafting a Unique Adaptation: Despite concerns among fans regarding the adaptation of religious epics in the wake of "Adipurush," the Ramayana makers are confident in their storytelling abilities and are determined not to repeat the perceived shortcomings of the previous film.
A Three-Part Epic Saga: Reports reveals that the first installment of the three-part movie will primarily focus on Lord Ram and Sita, culminating with the dramatic episode of Sita Haran by Raavan.
Yash's Role Unveiled: Yash will make an extended cameo appearance in the first part of the trilogy, setting the stage for his full-fledged role in the subsequent two parts. The actor has reportedly allocated 15 days for shooting Ramayana: Part 1.
ALSO READ: RHOBH Season 13 trailer OUT: Family gathering amid Kyle Richards, Mauricio Umansky infedelity rumours
It remains to be seen how Nitesh Tiwari's ambitious retelling of the Ramayana will be received by audiences, but the project certainly holds promise and has generated significant excitement among fans and industry insiders alike.
Last Updated Oct 4, 2023, 10:07 AM IST