Rana Daggubati of `Bahubali' superfame plays Lt Commander Arjun Varma in The Ghazi Attack.
A movie that celebrates the sinking of PNS Ghazi.
Over Forty five years after the Indo-Pak war was won off the Vizag coast comes a movie that celebrates the sinking of PNS Ghazi. Starring Rana Daggubati of `Bahubali' superfame in the lead role of Lt Commander Arjun Varma, `The Ghazi Attack' is a part-real, part-fictional take on what really happened on the intervening night of December 3-4, 1971. The movie releases on 17 February.
Q. From Bhallaladeva in `Bahubali' to Naval officer Lt Commander Arjun Varma in `The Ghazi Attack'. Is this going to be like the appetiser before the real thing because Bahubali 2 releases in April 2017. Or you wouldn't want your audience to see it that way?
Rana: Oh, they are completely different. It does not even look like the same actor is playing Bhallaladeva and Arjun Varma. This movie is about the sinking of the Pakistan submarine PNS Ghazi in the early hours of 4 December 1971.
There was a lot of classified information to deal with. In fact, there are six different Indian versions of what happened and one Pakistani version. We have put together the most authentic and dramatic way of story-telling with a bit of fiction. 
Q. We have had several movies celebrating the heroism of the Indian Army and the Air Force but this is the first one on the Navy, right?
Rana: Yes, we have the sixth largest Navy in the world, yet no film has been made around it. This is a patriotic film that glorifies one of the biggest wartime achievements of the Indian Navy. 
Q. Since it is a period film, did it restrict you in terms of cinematic liberties because you would have to be realistic in terms of detailing.
Rana: We have taken some cinematic liberties. For instance, the commands on a naval ship are very short so for better understanding, we have fleshed them out. Men on the ship wear use and throw clothes but since it is a film about the Armed Forces, we made the characters wear uniform.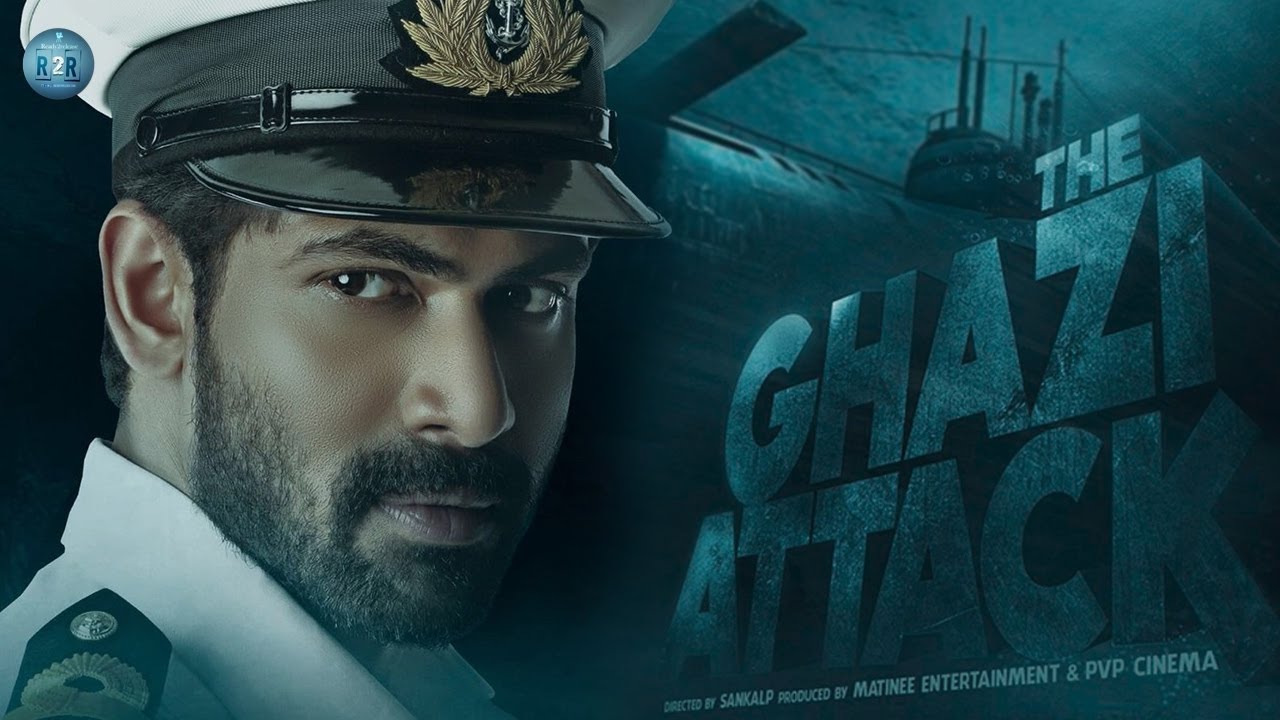 Q. I asked this also in the context of the controversy around Akshay Kumar's `Rustom' because it too was set in a particular time and critics had pointed out that there were discrepancies relating to his uniform.
Rana: Everything else in `The Ghazi Attack' is in timeline. Besides, `Rustom' was a drama film about a couple inspired by a real-life incident. `The Ghazi Attack' is about the events leading to 4 December 1971, when Ghazi sank with all 92 men on board. The day is celebrated as Navy Day. 
Q. With a portfolio of films like `Baby' and `The Ghazi Attack', watch out, very soon you will soon be on Pakistan's hit list !
Rana: (Laughs aloud) It is about being patriotic to the core. All about our borders.
Q. Which movie of yours had they seen before they approached you for this lead role?
Rana: I was not approached, I found the film. Sankalp Reddy, the director was making a short film on the subject for Youtube and he had built a set for some Rs 30 lakh on Lower Tank Bund in Hyderabad. I realised that this idea can be made big and that is how it happened. 
Q. Much of this film involved underwater shooting. How did you prepare for it?
Rana: Yes, most of the climax involved underwater shooting. I am a certified diver, though before we shot the scenes, it was six years since my last dive. So I had this old skillset but I had to brush up on it. We would choreograph on land and then do the scene. 
Q. Was it all shot in realistic locations?
Rana: We could not as we would need the Vizag coast of the 1970s. So we took photographs  and recreated much of it on CG. We also built two submaries - INS Vikrant and PNS Ghazi. We also build two Olympic size swimming pools. 
Q. You were simultaneously shooting for `Bahubali 2' and `The Ghazi Attack'. How did you manage with all the weight issues because Bhallaladeva needed a beefed up look and Arjun Varma a well-toned body?
Rana: Yes, I had completed one schedule of `Bahubali 2' after which I did `The Ghazi Attack'. Then I returned to another schedule of `Bahubali 2'. So I had 4-5 weeks in between during which to lose 15 kg to move from Bhallaladeva to Arjun Varma.
So it needed a reset of diet and training and during the shooting of the movie, I kept losing weight. Then after finishing this, I loaded up again for `Bahubali 2'. 
Q. Is that a healthy thing to do, to gain and lose weight so drastically?
Rana: Fat is not good, it affects the kidneys, heart etc. But muscle mass is fine especially when you do not load it up with proteins. For `Bahubali', I would eat nine meals in a day and I reduced it to four meals. I ate vegetarian and no eggs.  
Q. Interestingly, the movie is set in Vizag, a city you have spent considerable time in.
Rana: Yes, quite a bit of my childhood. Quite a bit of my family is there. I remember seeing the submarine INS Kurusawa parked on the RK beach but never knew the story behind it. In fact, one of my co-actors Sahadev came to me two months after we had begun shooting and said he is proud that he is part of this film. It was only then I realised that he had grown up in Vizag but never knew that such a great tale of courage had taken place there.
Q. You make interesting film choices, from a `Leader' as your debut film to a `Department' to a `Baby' to a `Bahubali'. You are never typecast. Is that an advantage or a disadvantage, not to be a typical film hero?
Rana: I have never approached my career like that. If there is an interesting story to tell, whether it is Rs 200 crore war film or a small budget film, I will tell. For instance, my next film is a Tamil project which is set in 1945 British India era. 
Q. Apart from your Tamil movie project, how does worklife look after `Bahubali 2'?
Rana: I am shooting for this Telugu film, produced by my father and directed by Teja. It is set in Anantapur and I play a politician. It is biopic in nature but actually fictional, quirky and cool. Diametrically opposite to the politician's character I played in `Leader'.