Raazi trailer: Alia Bhatt's performance will blow your mind, check 7 moments from the trailer
Raazi trailer has received an overwhelming response from viewers. The movie is produced by Dharma Productions and Junglee Pictures. It is set to hit theatres on May 11.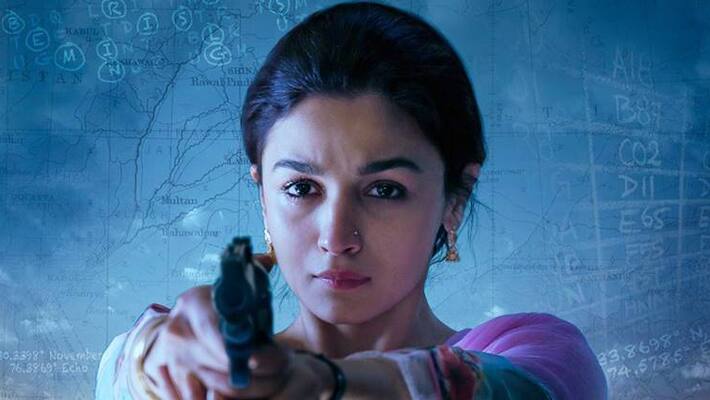 The much-awaited trailer of Meghna Gulzaar directed Raazi starring Alia Bhatt and Vicky Kaushal is finally out. Karan Johar's Dharma Production unveiled the trailer for the film on their Twitter handle Tuesday, April 10.
The movie is based on Harinder Sikka's novel, Calling Sehmat, Raazi is the story of an Indian girl named Sehmat who plays a spy while being married to a Pakistani officer. Apart from playing a spy, Sehmat has to live up to her other roles as well – that of a daughter and a wife. This a journey of a girl who makes sacrifices, takes tough decisions and stands up for her country come what may. 
A story of an ordinary girl in extraordinary circumstances. Here's a glimpse into her journey! #RaaziTrailer @karanjohar @apoorvamehta18 @aliaa08 @vickykaushal09 @meghnagulzar @JungleePictures @RaaziHoon #Raazi https://t.co/KBSxrWXJDN

— Dharma Productions (@DharmaMovies) April 10, 2018
The video starts with the India-Pakistan tense situation during 1971. Sehmat played by Alia Bhat, who is an Indian Kashmiri girl, is seen getting married to a Pakistani Army officer performed by Vicky Kaushal. 
But in reality, she is a spy who is married off to a Pakistani so that she can fulfil her duty as an Indian intelligence spy and keep an eye on her husband and Pakistani Intelligence.
Alia has once again left viewers speechless with her performance and this is predicted to be a path-breaking film in her career. 
Watan ke aage kuch nahi!!!! here goes https://t.co/pQ4Ma7r1jZ @meghnagulzar @vickykaushal09 @karanjohar @DharmaMovies @JungleePictures @vineetjaintimes @apoorvamehta18 #RaaziTrailer

— Alia Bhatt (@aliaa08) April 10, 2018
Here are seven moments from the trailer where we loved Alia Bhat
1) Alia Bhat as a spy: From an ordinary Kashmiri girl to a high tech spy Sehmat's life changed forever. From playing with a squirrel to handling guns for her country, Alia has again shown her acting talent in the movie. An innocent and fragile Alia living parallel lives. While on the one hand, she is training to control guns and physical fights, on the other she stays mum even when her Pakistani in-laws speak ill of India.
2) Alia's training as a spy:  In the movie, she plays the role of a daughter, a wife and a daughter-in-law besides that she is always training and working out as a spy. The way she seamlessly flits between characters is extraordinary.
3) Her chemistry with Vicky Kaushal: This is the first time Alia and Vicky will share the big screen. The chemistry between the two will surely be interesting to watch. In the video, we can see Vicky's character is in love with Alia and it brings out the best in one another.
4) Alia's grief: In the trailer, there was a moment when Alia's character Sehmat is crying loudly. Like her other movies the actress pulls off this intense scene with such skill that you feel for her role. 
5) Alia as a fighter: Sehmat is seen fighting back after a sad phase. Nothing stops Sehmat from doing what's right for her country, even at the cost of her life.
6) Mother-daughter duo: Raazi also features Alia's mother Soni Razdan. This is the first time that the mother-daughter duo has starred together in a film. 
7) Alia's first-period film: While speaking about Raazi, Alia Bhatt had to say, "I think in 'Raazi' audience will see me in completely different avatar. At least that is my wish because 'Raazi' as a film is very different. It's the first time I am doing a period film and it is based on a true story as well."
 
The trailer has received an overwhelming response from viewers. The movie is produced by Dharma Productions and Junglee Pictures. It is set to hit theatres on May 11.
Last Updated Apr 11, 2018, 12:16 PM IST