Munna Bhai MBBS Trivia: Fans find out Circuit married the medical college nurse; Post goes viral
It came as a shock to Munna Bhai MBBS fans when they learnt that Circuit from the movie eventually married to the nurse from Medical college, check viral Tweet.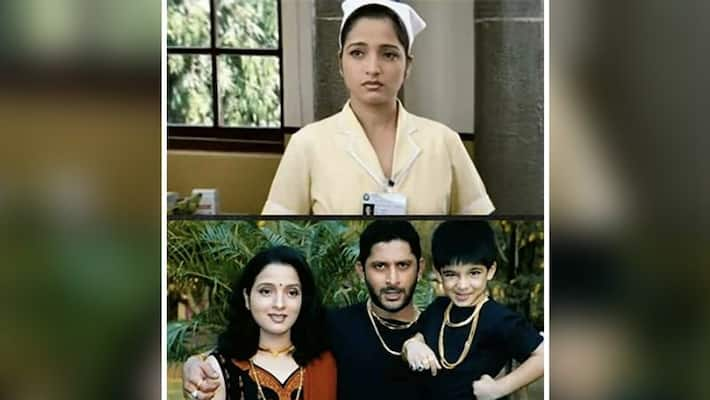 Mumbai: Twitter and Instagram has become a one-stop destination for trending memes, discoveries, filmy and non-filmy content. Similarly, Munna Bhai MBBS fans recently got to know about a 'filmy trivia' in the film that no one knew about.
In the movie Munna Bhai MBBS, both Munna and Circuit's leads, played by Sanjay Dutt and Arshad Warsi, garnered praises for their performances in the 2003 hit film.
In the movie, Munna married Dr Suman, played by Gracey Singh. Circuit also marries a woman and ends up having a son named Short Circuit. But not many could identify the woman. Fans were taken by surprise when the post regarding the same went viral.
Then, fans realised that Circuit's wife was a nurse from the same medical college, Munna studied. Fans went gaga over the post and realised that they were today years old to find out about this fun trivia.
Check Posts:
Last Updated Jun 24, 2021, 5:03 PM IST