Mission Impossible 8: Tom Cruise starrer postponed due to this reason
Mission: Impossible 8 directed by Christopher McQuarrie starring legendary action master Tom Cruise, was earlier set to release in 2024 itself. But now has postponed the release to 2025.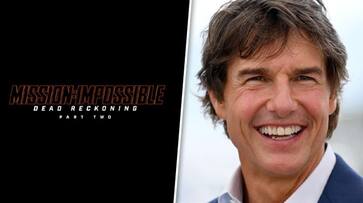 The upcoming Mission: Impossible movie with Tom Cruise has been delayed and is now set to hit theaters in 2025. Initially, it was supposed to come out on June 28, 2024, but Paramount Pictures pushed it back by a year due to the ongoing strike involving the Screen Actors Guild-American Federation of Television and Radio Artists (SAG-AFTRA).
This eighth Mission: Impossible film will also have a new name. After the success of Mission: Mission – Fallout in 2018, the franchise's future was planned out, with Christopher McQuarrie directing two sequels. The original plan was to have Tom Cruise return as Ethan Hunt for both movies, but now, the release date for the second part has been moved to May 23, 2025. The studio is also considering changing the title, possibly dropping "Dead Reckoning Part Two." We don't know the new name yet, but the movie will continue the story from the previous installment.
The seventh Mission: Impossible film received positive reviews, but it may not have performed as well at the box office as expected. The final film in the series will have a three-week exclusive run in IMAX theaters.
In Mission: Impossible—Dead Reckoning Part One, there was a cliffhanger ending that hinted at a significant character's death in the sequel. Tom Cruise will reprise his role as Ethan Hunt, and other actors like Ving Rhames, Henry Czerny, Simon Pegg, and Hayley Atwell are expected to return as well.
Meanwhile, there's an ongoing strike between SAG-AFTRA and Hollywood studios that has been running for 100 days. They're negotiating on various complex issues, including pay increases, better health and retirement benefits, protections against the use of artificial intelligence, and improved contracts for streamed content.
ALSO READ: Did Ranbir Kapoor shave his head and quit smoking for Animal? Here's what actor said
Last Updated Oct 25, 2023, 10:52 AM IST