Mammootty turns 72: Glance at Malayalam superstar's net worth, luxurious cars, and more
Mammootty is a stellar and nuanced Malayalam superstar and actor who has created a permanent fixture in the Malayalam cinema. As the Malayalam superstar turns 72 today, we take an in-depth and detailed glance at his net worth in 2023.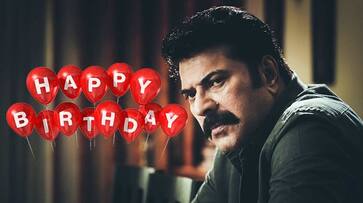 Mammootty, whose real name is Muhammad Kutty Ismail Paniparambil, is a celebrated Indian actor known for his work in Malayalam cinema. He was born on September 7, 1951, in Chempu, Kerala, India. Mammootty has had a remarkable career in the film industry, spanning over four decades, and has established himself as one of the most respected and talented actors in Indian cinema. Making his 72nd birthday more memorable and special, let us take a glance at the net worth of the star in 2023.
ALSO READ: Thank You For Coming Trailer OUT: Witness Shehnaaz Gill, Bhumi Pednekar in quirky modern fairy-tale
Mammootty's net worth in 2023:
Mammootty's net worth in 2023 is Rs 340 Crores ($80 Million Dollars). Mammootty is an Indian actor and film producer who works predominantly in Malayalam cinema. Mammootty initially used the stage name Sajin in his early films, suggested by director P.G. Viswambharan in the sets of  Sphodanam. Mammootty is the chairman of Malayalam Communications, which runs the Malayalam television channels Kairali TV, Kairali News, and Kairali WE-TV. His annual income in a year is Rs 50 crores. Mammootty's remuneration as an actor per film is around Rs 10 crores. His brand endorsement fees are Rs 4 crores.
Mammootty's luxurious cars:
Mammootty has recently purchased a brand-new Ferrari 812 for $4 Crore INR. Mammootty also owns a Mercedes-Benz G-Class worth more than $90 Lakhs INR.  Mammootty's cars include Jaguar F-TYPE – $220,000 USD (Rs 1, 80, 95, 892 crores), BMW X6 – $180,000 USD (Rs 1, 48, 08, 033 crores), and Range Rover Sport – $210,000 USD (Rs 1, 72, 13, 860 crores).
Mammootty has a collection of expensive cars, including a Mini Cooper, BMW E46 M3, Jaguar XJ, Toyota Land Cruiser, Audi A7, Mitsubishi Pajero Sport, Toyota Fortuner, and a vanity van from Benz Caravan. The Mini Cooper is worth ₹45 lacks, while the BMW E46 M3 is worth ₹1.3 crores. Mammootty uses the Jaguar XJ for intimate shooting locations and the Toyota Land Cruiser for local visits. The Audi A7 is typically the top pick in a celebrity's garage, while the Mitsubishi Pajero Sport is used for local and occasional events. The Toyota Fortuner is the last car in Mammootty's collection, estimated to cost ₹50.34 crores.
Mammootty's lavish houses:
Mammootty leads a lavish lifestyle with a luxurious house in Kochi and several valuable properties across the state. He owns hundreds of acres of cultivation lands and guest houses in Trivandrum. Mammootty holds around 30% of his wealth in property, including an expensive place in Kochi, which costs INR 4 crore and features solar panels and lavish interiors. He moved to the house in 2022 with his family, including his son Dulquer Salmaan.
Mammootty is the proud owner of numerous significant properties in Kerala and his Kochi mansion. According to reports, the South Indian star reportedly has properties in other Indian cities like Bangalore. Moreover, there is a Mammootty House in Chennai and a Mammootty House in Dubai where the family goes to unwind.
ALSO READ: BTS World game discontinued; ARMYs claim it is 'End of an Era'
Last Updated Sep 7, 2023, 7:30 AM IST