Late iconic singer Lata Mangeshkar features on coveted magazine Rolling Stone's best 200 singers list
It is a proud feeling for our Bollywood music industry. The late singer Lata Mangeshkar who has sung in almost 36 languages within her illustrious career, has been featured on the most coveted and biggest global entertainment magazine, Rolling Stone's best 200 singers of all time list.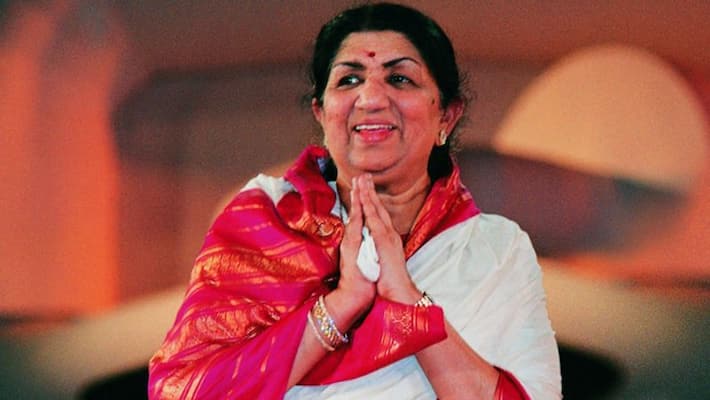 Lata Mangeshkar was an Indian bollywood playback singer. She was one of the most influential and globally prominent musicians representing the Indian music industry worldwide. Her contribution to the Indian music industry in a career spanning eight decades had got her bestowed with honorific titles such as the Queen of Melody, Nightingale of India, and Voice of the Millennium.
Not many people might know this, but the late iconic singer Lata Mangeshkar recorded songs in over thirty-six Indian languages and a few foreign languages. In Indian languages majority of her songs were primarily in Marathi, Hindi, and Bengali. Her foreign languages included English, Indonesian, Russian, Dutch, Nepali, and Swahili. She received several honors and laurels throughout her career. 
ALSO READ: New Year 2023: Scenic destinations which should be included in your travel bucket list this year
In 1989, the Dadasaheb Phalke Award was bestowed on her by the Government of India. In 2001, recognizing her contributions to the nation, she was awarded the Bharat Ratna, India's highest civilian honor. She is only the second female singer, after M. S. Subbulakshmi, to receive this honor. France conferred on her its highest civilian award, Officer of the National Order of the Legion of Honour, in 2007.
Late legendary singer Lata Mangeshkar has been featured at the 84th spot in the renowned Rolling Stone magazine 200 Best Singers of All Time list. The late cult Pakistani singer Nusrat Fateh Ali Khan is also a part of the list. South Korean singer-songwriter Lee Ji-eun, better known by her stage name IU, also stars on the list, along with BTS' youngest singer Jungkook. 
Praising and talking about the late iconic singer, Lata Mangeshkar, the magazine wrote, "The crystalline, eternally girlish voice of the Melody Queen is a cornerstone of Indian pop music. With a global influence spread via Bollywood films, whose golden era she defined. Lata was the empress of playback singers, the vocal magicians who perform songs for actors to lip-sync in lavish movie musicals, recording over 7,000 songs by some estimates."
ALSO READ: New Year 2023: Three healthy vegan eats that should be a part of your daily diet
It also shared, "Asha Bhosle, her younger sister, and true peer, has considered her elder sister, Lata Didi, her favorite singer. If Bhosle was more versatile and prolific, her elder sister remained the gold standard for the piercing brilliance of her tone. The Lata Mangeshkar songbook has informed songs far beyond Bollywood. From Britney Spears iconic song Toxic (which sampled the 1981 Lata duet Tere Mere Beech Mein) to electronic jams by Madlib and Four Tet (who made into a section of Lata's superb Main Teri Chhoti Bahna Hoon the centerpiece of his 2015 Morning Side."
Last Updated Jan 3, 2023, 1:44 PM IST