Kuch Kuch Hota Hai 25 years: Karan Johar would cast Alia, Ranveer, Janhvi is iconic movie is remade; Read on
Karan Johar marked the 25th anniversary of "Kuch Kuch Hota Hai" with hypothetical casting suggestions for a remake, surprising fans at special screenings, and celebrating the film's timeless status in Indian cinema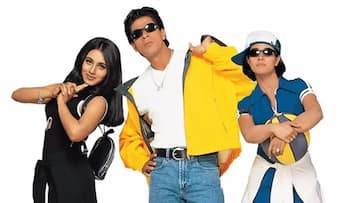 Karan Johar recently celebrated the 25th anniversary of his directorial debut film, "Kuch Kuch Hota Hai," and during this milestone, he shared some interesting insights. The film, which featured Shah Rukh Khan, Kajol, and Rani Mukerji in prominent roles, remains an iconic classic in Indian cinema. Karan Johar, while revisiting the movie, discussed the hypothetical scenario of remaking the film with a younger cast.
In an interview with ETimes, Karan Johar expressed his thoughts on recasting the film if it were to be made today. He suggested that Alia Bhatt would be an excellent choice for the role of Anjali. For Tina's character, portrayed by Rani Mukerji in the original film, he proposed that Janhvi Kapoor or Ananya Panday could be ideal choices. However, he acknowledged that the original cast of the film was irreplaceable and that this was merely a speculative exercise. Karan also mentioned the character of Rahul, originally played by Shah Rukh Khan, and suggested that Ranveer Singh might be a good fit in a hypothetical remake.
To celebrate the film's 25th anniversary, special screenings of "Kuch Kuch Hota Hai" were organized in Mumbai. Surprising fans at these screenings were Shah Rukh Khan, Rani Mukerji, and director Karan Johar. This reunion of the film's key figures was an emotional moment for fans, who had gathered to relive the iconic movie. Unfortunately, Kajol couldn't attend the event due to her prior commitments.
"Kuch Kuch Hota Hai" is considered a timeless classic in Indian cinema, known for its remarkable chemistry between Shah Rukh Khan, Kajol, and Rani Mukerji, as well as unforgettable dialogues like "Tussi Jaa Re Ho, Tussi Na Jaao." The film's enduring popularity is a testament to its cinematic significance. Additionally, the film featured a cameo by Salman Khan, adding to its star-studded cast.
Last Updated Oct 16, 2023, 11:57 AM IST