Know which popular Indian films copied George Michael songs
Do you know these AR Rahman songs were inspired by George Michael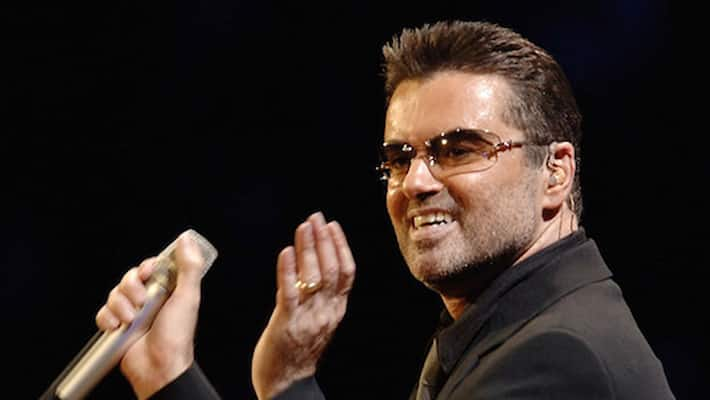 Let's take a look at some of his most iconic songs which tunes were copies or directly lifted by Indian musicians and have been served to us in Hindi and other Indian languages. Interestingly, this list includes music by AR Rahman, Laxmikant-Pyaarelal, Anu Malik, etc.
 
Original: Faith

Copy: Payal Meri Jadu Jagati Hai  from the Bollywood movie Rajkumar
The song features Anil Kapoor and Madhuri Dixit, which had music by Laxmikant-Pyaarelal. The song is sung by Udit Narayan and Alka Yagnik. Listen to the song, and you will see that it is a nearly directly lift of George Michael's Faith.
Mundhinam Parthene from Varanam Aayiram

The music is by Harris Jayaraj, and guys, if one takes a closer look at the beats of this song sung by Naresh Iyer and Prashanthini, then it has a clear resemblance to George Michael's Faith. 
Hudugi Hudugi from Kannada movie Aishwarya
It's a Kunal Ganjawala number featuring Upendra and Deepika Padukone. A closer listens the Rajesh Ramanath-composition shows that some of the beats closely resemble George Michael's Faith.
Original Song
Original: Last Christmas

Copy: Dil Mera Churaya Kyun from Akele Hum Akele Tum
Anu Malik is well-known for his lifted tunes from, everywhere and this Aamir Khan, Manisha Koirala film soundtrack was another one. This number was a direct lift from Wham!'s classic holiday number Last Christmas.
Original: Wake Me Up Before You Go Go
Copy: Sevvanam from Pavithra
Kollywood superstar Ajith song was from Tamil movie Pavithra and it is one of AR Rahman's earliest soundtracks. The song is sung by Mano and Pallavi, sounds a lot like Wham!'s Wake Me Up, Before You Go Go, if you take a closer look at the work.
Last Updated Mar 31, 2018, 6:39 PM IST