One year to Maasti Gudi accident: 15 Things that went horribly wrong
It has been one year since Kannada film industry lost actors Anil and Uday in an fatal tragedy during Masthi Gudi shooting
The climax shoot for 'Masti Gudi' called for a leap into a lake from a helicopter
Of the three actors who made the jump, two did not survive
Sandalwood mourns the death of the 'Masti Gudi' victims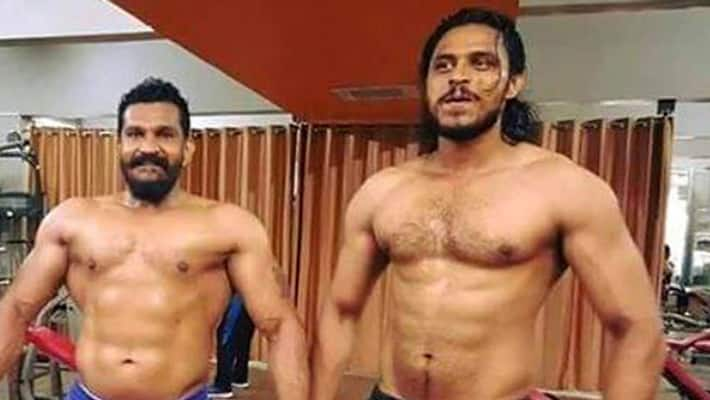 It has been one year since Kannada film industry lost actors Anil and Uday in an fatal tragedy during Masthi Gudi shooting. It is really disheartening to know that just a few minutes before the tragic accident, Kannada actors Anil and Uday had clearly stated that they were not totally comfortable with swimming, that too from such an extreme height. Let's take a look at how the ghastly negligence of the filmmakers resulted into such an ill fated incident. 
1. Both Uday and Anil had been vocal about not being good swimmers.
2. They were made to jump into the lake (30 to 60 feet deep) from a helicopter without a harness.
3.   The helicopter was at the height of almost 100 feet. 
4. There were no expert divers at the spot. 
5. The location of the stunt had already been labelled 'dangerous' as there was a huge deposit of silt 20 ft (approx) below the water surface.
6. No nets were fixed at the location of the stunt to catch the actors.
7. The diesel-engined boat, which was supposed to have been available for the shoot, did not start. The shoot continued anyway.  
8. Only a small hand-rowed boat was sent in to rescue the actors. 
9. Thippagondanahalli lake is a restricted area, without the necessary facilities for search and rescue.
10. The crew had allegedly only been given permission to shoot on the banks of the lake. There was no permission to shoot on the water.
11. The actors were not even wearing life jackets.
12. There was the option of CGI, but 'Duniya' Vijay insisted on having a realistic stunt. 
13. Assistant Executive Engineer Anusuya had forbidden the crew from entering prohibited areas. The shoot was done when she stepped away for lunch, in her absence. 
14. This was the first time Uday and Anil had attempted such a stunt, and they had no professional supervision. 
15. The cost of the stunt was ₹1.25 crore and the media was called to film the 'making'. But all safety aspects were clearly overlooked. 
Last Updated Mar 31, 2018, 7:07 PM IST