Is Anushka Shetty, Prabhas' girlfriend? When Baahubali star accused Karan Johar of spreading rumours
Prabhas once accused Bollywood filmmaker Karan Johar of spreading rumours about him and Anushka Shetty on his chat show Koffee with Karan 6.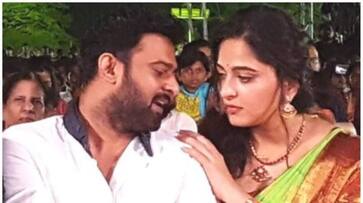 The fake 'wedding images' of Prabhas and Anushka Shetty have gone viral in the last few days. Prabhas and Anushka have long been linked. Although fans were certain that the Baahubali actors were dating, Prabhas and Anushka have consistently stated that they are nothing more than friends. Despite the clarification, fans have continued to share their pictures as a couple. As a result, several fans reinvented Prabhas and Anushka as love couples and even used AI to make their wedding images.
Anushka is seen in the viral images wearing traditional wedding attire and sitting on the mandap with Prabhas. Some admirers pictured them with a child as if that wasn't enough. The photographs have piqued the audience's interest, and many are hopeful that Prabhas and Anushka also marry in real life.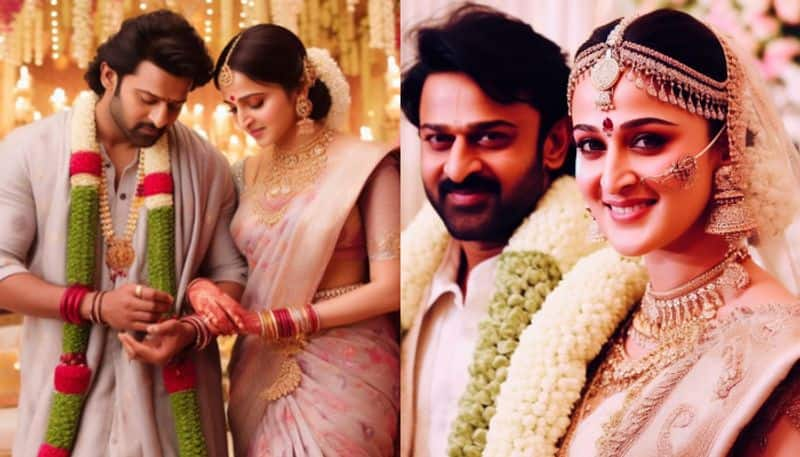 A few years back, Prabhas accused Karan Johar of starting the rumour about him dating his co-star Anushka Shetty. The episode took place on Koffee with Karan 6.
In one of the episodes of Koffee With Karan, Prabhas, Rana and the director of the Baahubali saga, SS Rajamouli, were invited to be candid about themselves. In the show, Karan asks Prabhas if he is currently dating, to which the actor says 'no'. Kjo then followed up saying: "So, the rumours about you dating Anushka Shetty are true or not?" And the Baahubali star  replied: "You started them." 
His answer left everyone in splits. After all, Karan is considered one of the biggest gossip mongers in B-town alongside Kareena Kapoor Khan and Ranbir Kapoor.
Karan also played the drinking game with Prabhas and Rana on his show. The two actors looked particularly troubled with a couple of questions asked by Kjo – 1) Have you ever made out on the set? and 2) Have you ever had friends with benefits? 
However, the last part of the show is the most adorable moment as Karan asks Prabhas if he had lied on the koffee couch and the actor answers 'yes' while taking a shot sheepishly.
Last Updated Oct 12, 2023, 5:01 PM IST