Tom Holland desires to appear on 'Euphoria'; here's how girlfriend Zendaya reacted to it
Tom Holland and Zendaya make up as one of the best couples in Hollywood. Recently, Tom Holland expressed his desire to appear on girlfriend Zendaya's series 'Euphoria'. Read on to know Zendaya's reaction to her boyfriend's desire.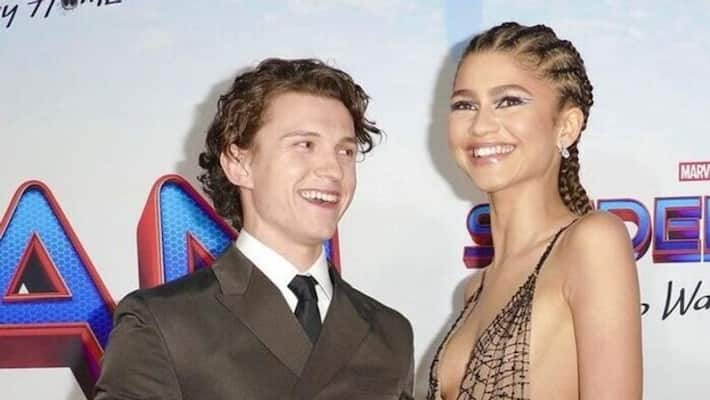 Zendaya has been riding high on success ever since the release of Marvel Studios's 'Spider-Man: No Way Home' featuring her and Tom Holland, her boyfriend. But that is not it. Zendaya has one more reason to rejoice which is the sequel of her hit series – Euphoria. Zendaya plays the lead role in this edgy ten drama of HBO. In this, she plays the role of 'Roe' a high school girl who is trying to stay away from drugs after she has returned from a rehabilitation centre
Actor Tom Holland, Zendaya's boyfriend, had recently expressed his desire in an interview to appear in her show Euphoria. Tom had said that he has been petitioning to appear on Euphoria for long, but it has not yet happened which has left him disappointed. He added that he has been at least 30 times on the sets of Euphoria. Zendaya has finally reacted to her boyfriend's wish. In an interview, she said that she is very much aware of Tom's desire.
ALSO READ: Spider Man: No Way Home: Tom Holland's movie crosses Rs 200 cr; becomes 3rd highest grosser at Indian BO
Zendaya said that Tom Holland did visit her on the sets several times. She said that Tom supported her through the entire season. In fact, the two had also discussed his cameo on the show. She further said that they also joked about sneaking him on the shoot and seeing if anyone spots him or not.
ALSO READ: Spider-Man: No Way Home: You CAN'T miss Zendaya's message for boyfriend Tom Holland
Even though Tom Holland may have visited Zendaya numerous times on the sets, there is no way that he will be seen in a cameo in this series. Meanwhile, Euphoria's first season had bagged Zendaya an Emmy Award. She won the award in the Drama Series 2020 for Outstanding Lead Actress.
Tom Holland and Zendaya have been dating each other for a while. The two were last seen together in the global hit movie 'Spider-Man: No Way Home'. While Zendaya will be seen in Euphoria, Tom Holland's 'Unchartered' is nearing its release.
Last Updated Jan 7, 2022, 5:00 AM IST