​Happy Father's Day: Here are 5 movies to watch with your dad today
Just relax, stay home this Father's Day, and put your feet up with your main man and movies on OTT platforms.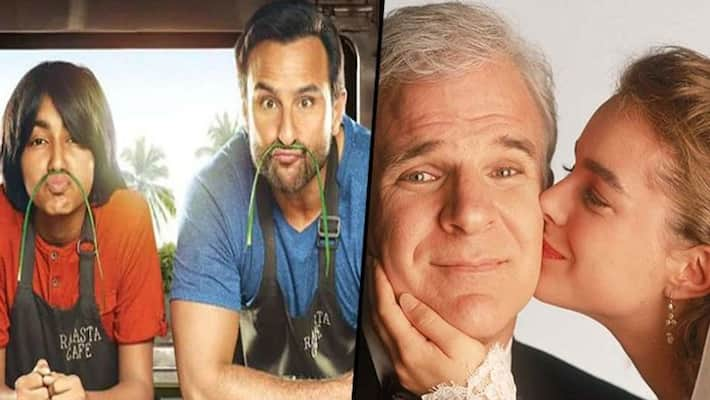 Here are some movies that capture the complex yet harmonious bonds between fathers and their children. They are sure to make you smile, laugh, cry and acknowledge your dad a little bit more.
 
1. Father of the Bride  
When it comes to daughters, fathers do all that they can to make their princesses feel special. The movie stars Steve Martin who finds it difficult to believe how quickly the years have flown, and that his only daughter will be married soon. While portrayed in a comical fashion, this movie will, however, will leave you teary-eyed.
2. Finding Nemo (2003)
A child is the greatest treasure any parent can have, and Finding Nemo proves this point. Swimming across the oceans and seas, an overprotective papa fish, goes in search of his lost baby fish, Nemo. Even though it's an animated movie, it's a must-watch film that cuts across all age groups.
3. Pursuit of Happyness (2006)
Every father is a superhero to his child, and nothing explains it better than this movie featuring real-life dad and son duo - Will Smith and his son, Jaden Smith - paired together as a reel-life father and son. Based on a true story, Pursuit of Happyness essays the gut-wrenching struggle of a father to retain custody of his son. This movie is great to watch because of the simple and practical motto of the film: to never to give up especially in the face of adversity.  .
4. The Chef (2014)
Have you ever heard about parents and children bonding over food? Get your popcorn bucket ready because this father and son pair will make you realise the simple pleasures in life that are you need to help you bond with your dad, and build a lifetime of memories. The movie revolves around a chef and his son who learn a lot about each other on their journey across America.
5. To Kill a Mockingbird (1962)
Based on Harper Lee's book, How To Kill a Mockingbird revolves around a rape trial during the Depression era. Atticus Finch, a lawyer defends a black man accused of raping a white woman. Clearly, this doesn't make Finch a popular man in his community. However, in his children's eyes, he's all hero.  This movie explores what it means to be a man of character and stature, and doing what's right. 
Last Updated Jun 20, 2021, 10:28 AM IST