Haddi: Nawazuddin Siddiqui expresses his gratitude for the success of his film
"Thank you for giving all the love to #Haddi", expresses Nawazuddin Siddiqui for all the love received for his latest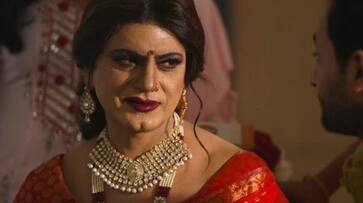 Nawazuddin Siddiqui is an incredibly versatile actor who has demonstrated extraordinary skill. His performances have always left an indelible mark on the hearts and minds of numerous fans. He just made a stunning comeback with his current release, 'Haddi,' following his excellent previous performances. This film, which stars Zeeshan Ayub, Anurag Kashyap, and Ila Arun, is currently accessible on ZEE5. Zed Studios and Anandita Studios produced the film, directed by Akshat Ajay Sharma and written by Adamay Bhalla. In the film, Nawazuddin Siddiqui portrays a transgender role for the first time. 
The film opens with Nawazuddin Siddiqui's voice, dressed in a saree and brandishing a weapon. The story then shifts to an Allahabad crematorium, where he snatches the deceased body. The video takes an interesting look at the complex criminal activity network that exists among the "modern ruins" of Delhi NCR, Gurgaon, and Noida.
Also Read: Jailer to Haddi: 9 Top OTT release this week
Regardless of the intricacy of the part, Nawaz has the rare ability to embody a character with astonishing ease totally. His performance in 'Haddi' has received a lot of love and respect, as indicated by an Instagram post in which he conveyed his gratitude, saying, "Thank you for showering love on #Haddi."
The plot centres on Harika, a transsexual woman, and Nawazuddin Siddiqui's ability to carry the film on his shoulders is genuinely admirable. He did his magic all by himself once more, like he usually does.
What genuinely distinguishes Nawazuddin in 'Haddi' is his meticulous attention to detail. Siddiqui has left no stone unturned in his pursuit of authenticity, from the delicate details of Harika's body language to the pitch-perfect pronunciation. He doesn't just play the role; he becomes it. This sort of attention and commitment to a character is what distinguishes great actors from the others, and Siddiqui has once again demonstrated his prowess in this area.
Apart from 'Haddi, for which he has loved enormous love, he will next be seen in some interesting projects such as 'Sector 108' and 'Saindhav'.
Last Updated Sep 9, 2023, 5:28 PM IST