Farhan Akhtar finally addresses reports of Ranveer Singh replacing Shah Rukh Khan in Don 3
In a recent interview, Farhan Akhtar discussed the casting change in Don 3 and shed light on the reasons behind his stance and the decision of Bollywood King Shah Rukh Khan to part ways on the project. He explained about happiness for having Ranveer Singh on board.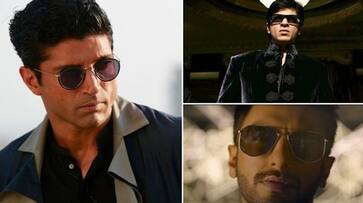 Last month, Farhan Akhtar made an exciting announcement about the third instalment of his iconic franchise, Don, and introduced the new face of the character, Ranveer Singh. This revelation left superstar Shah Rukh Khan's fans disappointed who were eagerly anticipating his return to the role. The release of Ranveer's first look as the new Don caused a frenzy on the internet. In a recent interview, Farhan discussed the casting change and revealed the reasons behind parting ways with Shah Rukh. He also expressed his willingness to have Ranveer on board for the project.
ALSO READ: Parineeti-Raghav wedding: Blue coloured tape pasted on phone cameras to ensure no leaked videos, photos
In a recent interview with Variety, filmmaker Farhan Akhtar discussed the casting change for the iconic character of Don, which transitioned from Shah Rukh Khan to Ranveer Singh. Farhan explained that he and Shah Rukh could not come to an agreement on the story direction, leading to their mutual decision to part ways. He said, "I am not in the position of replacing anybody. These are things that we discussed over the years. I wanted to take a certain direction with the story. But we could not find common ground. We just parted mutually with the knowledge that it is probably for the best. So that is where it is."
Farhan Akhtar shared his excitement about Ranveer headlining film Don 3, mentioning that the latter is happy and pumped up for the project. He stated, "I am really excited that Ranveer is on board. He is so charged and so ready to go. It is a big film. Being an actor is a big thing to do, and we all are excited to have him on board. His energy is energizing us, so to speak."
ALSO READ: Mission Raniganj new motion poster OUT: Akshay Kumar and team looks set for rescue mission
Last Updated Sep 23, 2023, 12:06 PM IST