Shubman Gill's rumoured girlfriend Sara Tendulkar give sneak peak of her Goan food indulgence
Sara Tendulkar tantalises taste buds with a tempting Goan thali, showcasing the rich culinary tapestry of Goa.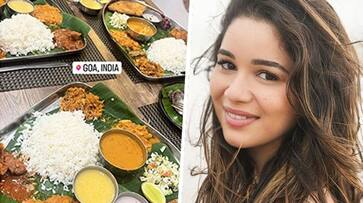 Sara Tendulkar's delectable Goan thali is setting serious foodie goals. Showcasing a glimpse of her Goan culinary indulgence, she left our taste buds yearning for a similar experience. Beyond its famed beaches and lively parties, Goa is a haven for food enthusiasts, particularly with its culinary masterpiece – the Goan thali.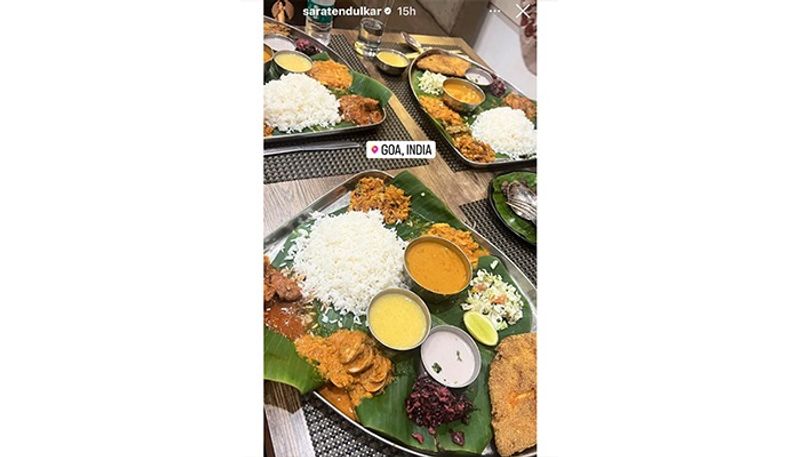 This gastronomic delight comprises fish curry rice, crispy fried fish, prawns, and local specialties like sorpotel and vindaloo. Infused with aromatic spices and coconut, it offers a taste of Goa's vibrant atmosphere and mouthwatering cuisine. Sara Tendulkar, echoing the sentiments of many, revealed her fondness for thalis in a recent culinary escapade that featured an alluring Goan thali. The spread, ranging from rice and dal to zesty chutney and two tantalizing curries, presented a visual feast. Notably, the inclusion of what appeared to be oysters added a coastal touch to the culinary ensemble. The thali further included saag and a finely chopped salad, creating a symphony of flavors.
Sara's exploration into Goan cuisine wasn't a solitary affair; it unfolded as a banquet for a group! The table boasted three Goan thalis, each artfully arranged on vibrant banana leaves. If Sara's gastronomic journey has ignited your appetite, consider trying some quintessential Goan recipes, including Sorpotel, Vindaloo, Xacuti, Bebinca, and Prawn Balchao – each a testament to Goa's rich culinary heritage.
Also Read: ODI World Cup 2023: England ends losing streak with desperate win over Netherlands in Pune
Last Updated Nov 9, 2023, 2:11 PM IST