Drug racket: 'Don't target Sandalwood' says Mandya MP Sumalatha
The case related to the drug mafia in Karnataka is taking a different direction every day. Amidst all the drama, Mandya MP Sumalatha Ambareesh has asked people not to target Sandalwood.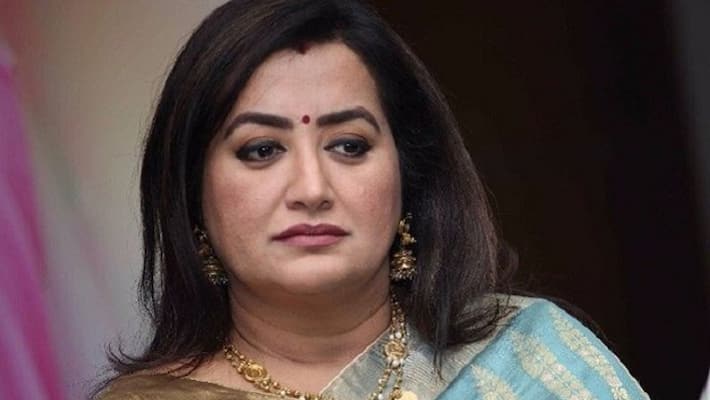 Bengaluru: Mandya MP and senior Sandalwood actress Sumalatha Ambareesh has urged people not to target Sandalwood in the case related to the drug mafia.
The senior actress stated that "we aren't denying the fact that drugs are used in the film industry, but in my experience have not seen anyone from the Sandalwood industry use drugs".
"Do not comment on issues that are not informative. Judgements must not be made before the allegations are proved. Drugs are everywhere and not just in the movie industry", said Sumalatha Ambareesh.
Also read: Sandalwood drug racket: CCB takes actress Sanjjanaa Galrani into custody for questioning
Sumalatha stated how difficult it is to stop the use of drugs once one gets addicted to it.
"I will not speak much regarding the drug business without valid information. Whether Sandalwood actors are involved in the drug racket or not is to be decided by the officials", said Sumalatha.
While talking about drugs, Sumalatha Ambareesh also spoke about the change in generations in all industries.
Sumalatha stated that "Generational change is in every industry and not just in Sandalwood, but the respect for the senior generations is declining".
Meanwhile Sandalwood actress Sanjjanaa Galrani was taken into custody after a search and seizure operation at her residence in Indiranagar on Tuesday (September 8).
Another Sandalwood actress, Ragini Dwivedi was arrested on Friday evening (September 4) in connection with the drug case after her friend Ravishankar was arrested.
The CCB obtained 5-day custody of Ragini Dwivedi on Monday for more investigation.
Last Updated Sep 8, 2020, 3:37 PM IST