Dilip Kumar's death rumours: Saira Banu says 'Don't believe WhatsApp forwards'
Here's what Saira Banu requested Dilip Kumar's fans via his Twitter handle; read the tweet here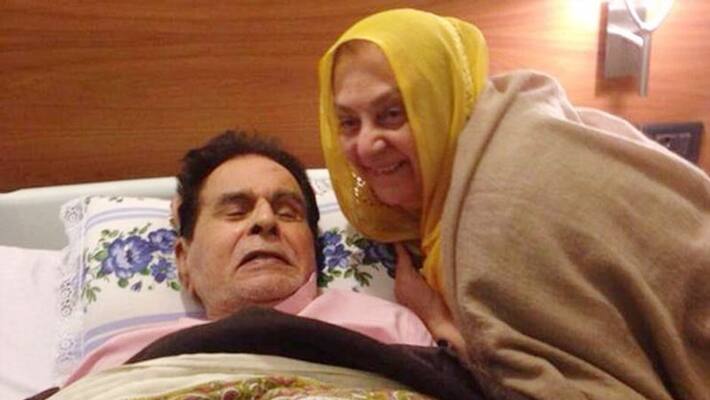 Veteran actor Dilip Kumar has been hospitalized after complaining of breathlessness on Sunday morning. As he is recovering, Saira Banu requested the actor's fans via his Twitter handle.
A tweet was made from Dilip Kumar's Twitter handle saying that he has been admitted for tests and investigations as he had episodes of breathlessness. Today, an update on the actor's health has been shared. 
Also, Saira Banu requested fans to not believe in WhatsApp forwards. The tweet read, "Don't believe in WhatsApp forwards. Saab is stable. Thank you for your heart-felt duas and prayers. As per doctors, he should be home in 2-3 days. Insh'Allah."
Dilip Kumar is reportedly under the care of Cardiologist Dr Nitin Gokhale and Pulmonologist Dr Jalil Parkar. According to TOI, Dr Parkar revealed that Kumar is on oxygen support. 
He said, "Mr. Dilip Kumar has been put on oxygen support. He has been diagnosed with bilateral pleural effusion along with a drop in oxygen saturation." 
Moreover he added, "But he is stable and not in the ICU. If all goes well, he may be discharged in 2-3 days." 
Dilip Kumar, 98, is one of the most cherished and renowned actors of the Indian film industry. 
Last Updated Jun 7, 2021, 8:14 PM IST