Dilip Kumar expected to be discharged from the hospital today; wife Saira Banu rubbished rumours of his death
Veteran actor Dilip Kumar will likely be discharged from the hospital today; he was hospitalized on Sunday after complaining of breathing issues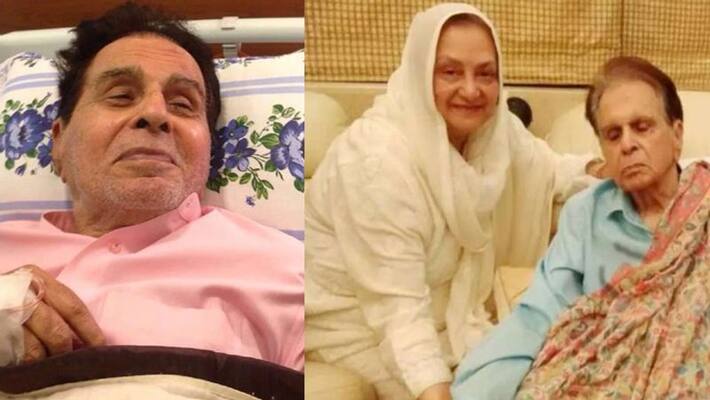 Last weekend, June 06 veteran actor Dilip Kumar was hospitalized to Hinduja Hospital in Mumbai after complaining of breathing issues. 
His actress wife Saira Banu was sharing his health updates on actors' Twitter account. Kumar's fans have been pouring in wishes and prayers for his speedy recovery since the news was out. 
A few daya ago, Saira Banu assured fans that Kumar is doing better and that he was diagnosed with bilateral pleural effusion.  Also that a procedure was reportedly performed on Wednesday (June 09)  to remove fluid from his lungs.
According to current reports, Kumar is doing well, and he will likely be discharged from the hospital today. Kumar's Dr Jalil Parkar said, "He will be discharged on Friday morning." 
During the Kumar's stay in hospital, his wife Saira Banu rubbished rumours of his death. She asked people not to believe in WhatsApp forwards. "Don't believe in WhatsApp forwards. Saab is stable.  Thank you for your heart-felt duas and prayers. As per doctors, he should be home in 2-3 days. Insh'Allah," she had written.
 
Last Updated Jun 11, 2021, 10:54 AM IST