David Beckham converses with Sara Ali Khan; calls her "brilliant" post-meet
Renowned football icon David Beckham engaged in a discussion with Bollywood star Sara Ali Khan at Mumbai's Meta Office. Subsequently, both personalities turned to their Instagram accounts to express their thoughts on the encounter and applaud each other.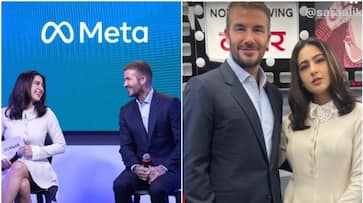 Football legend David Beckham visited Mumbai as a UNICEF Goodwill Ambassador for three days. During his stay, he took part in important events and met Bollywood stars, including Sara Ali Khan. They had a heartfelt conversation at Mumbai's Meta Office on November 16, discussing topics like balancing work and life and Beckham's dedication to charity.
After their talk, Beckham praised Sara Ali Khan on his Instagram, calling her "brilliant." A popular photo on social media shows them in conversation with the Meta logo in the background. Beckham, in a sharp navy-blue suit, and Sara, in a stylish off-white mini dress, seem to share a moment of laughter and friendship. 
Beckham posted, "Great morning at the Instagram HQ in Mumbai with the brilliant Sara Ali Khan." Sara, known for her quirkiness, reposted the story on her Instagram, saying, "Greater morning for me with the legend David Beckham."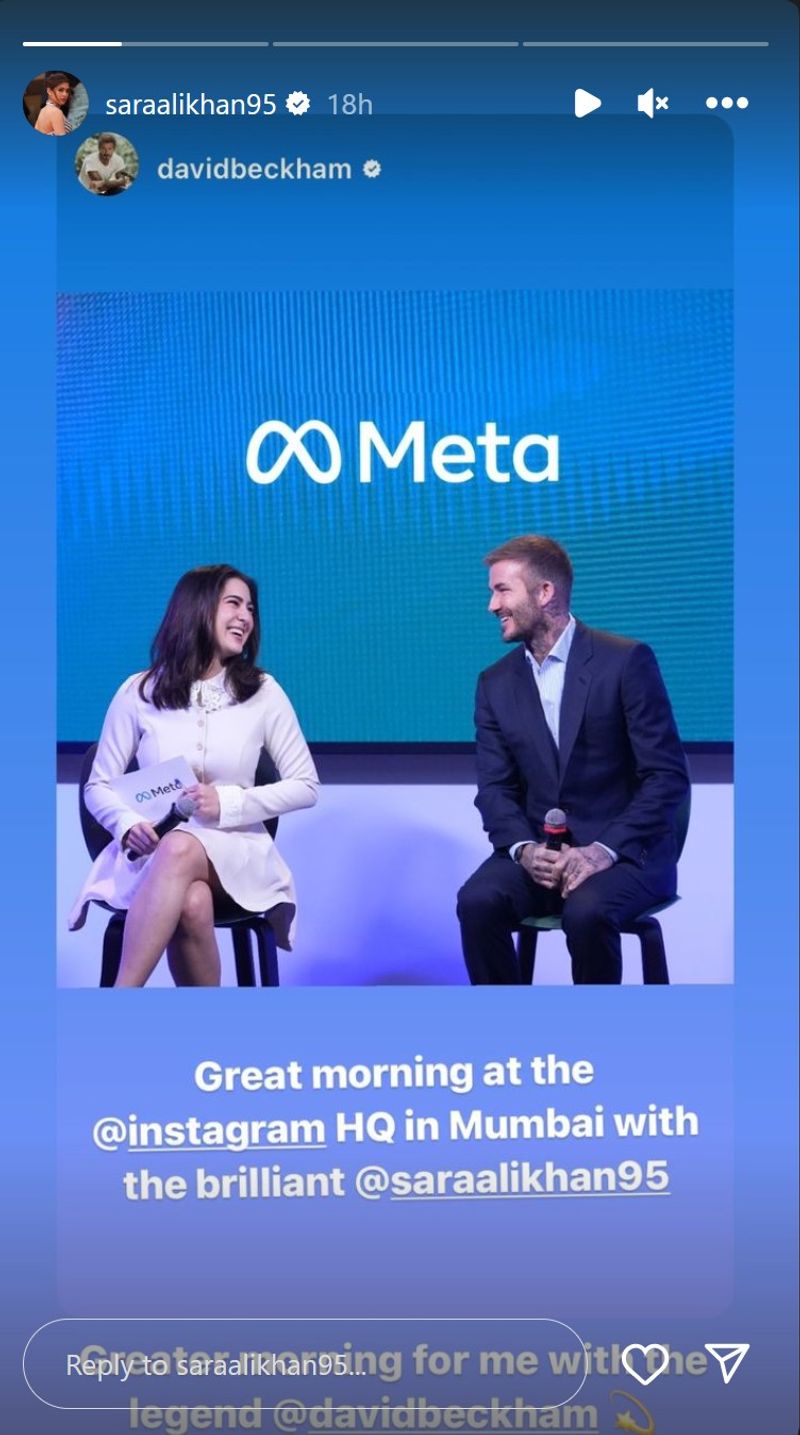 Another photo shows them posing together, and both expressed positive feelings about the experience. Beckham said it was "Great to work with you," while Sara described it as a "lovely chat." Beckham's social media post makes it clear that Sara enjoyed a genuine fan moment with the English football star.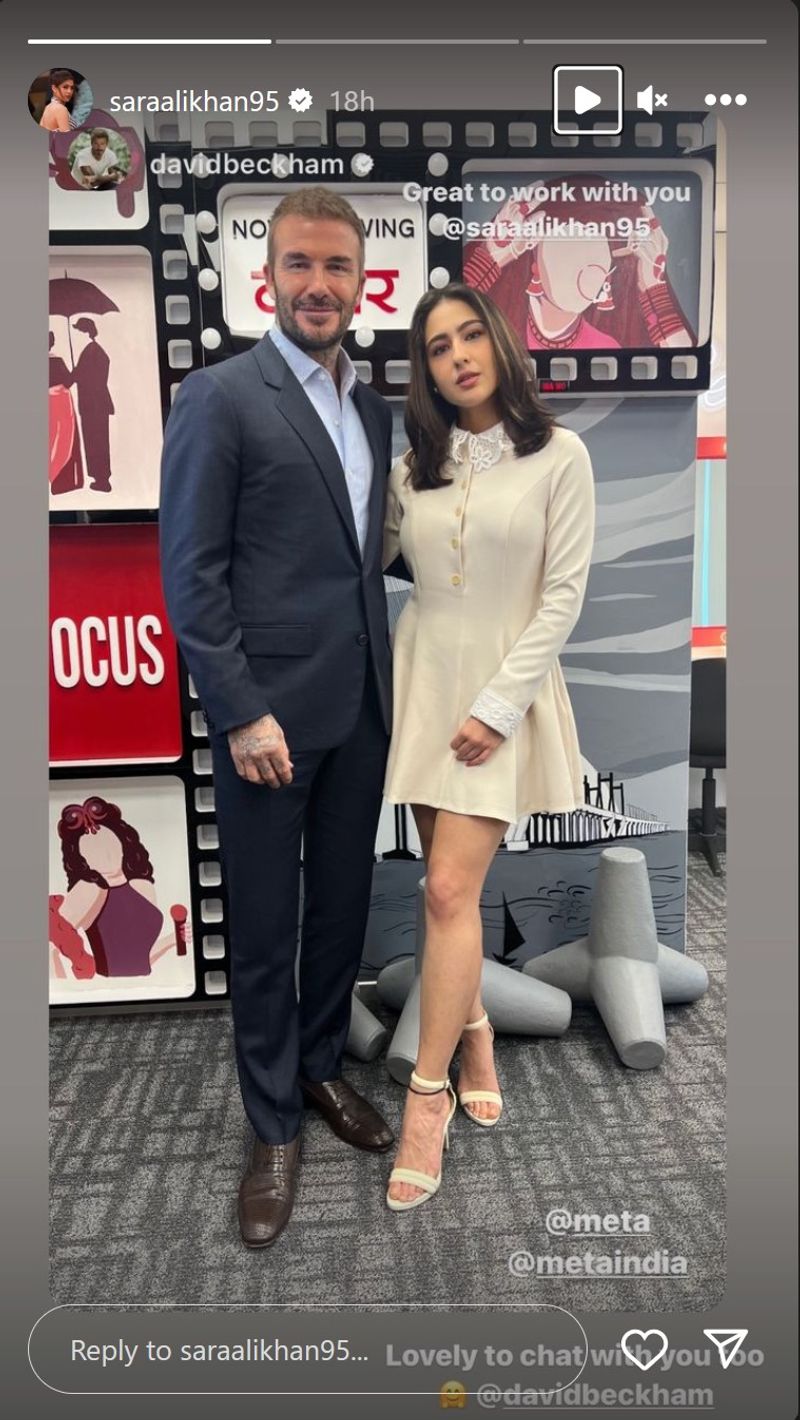 Furthermore, Sara Ali Khan also took to her instagram to express her admiration for the legendary footballer. In a video that Sara posted, she said, "What a lovely experience to chat with the humble legend @davidbeckham ⚽️💫 🙌 More than just the celebrity we all admire, it was so amazing to hear this philanthropist talk about equality and education for the girl child with so much care and compassion. Truly inspiring to see someone use their resources, voice and stature to try and make a difference. Here's hoping more and more people continue to do the same 🌎☮️💟💫"

As soon as the pictures went viral, an X (previously) user shared a snippet from their conversation praising Sara for her confidence and graceful conversational skills. Other users also lauded her for this. One user commented, "she is really well spoken compared to the majority of the people present in the industry at the moment," while other remarked, "It's not simply that she is well only spoken which she is, she is also very intelligent. Her conversations are very cerebral. She is a very good orator, and her conversations makes you think."
ALSO READ:  'Koffee With Karan' 8: Why are netizens calling Alia Bhatt 'liar' after she addresses marriage issue rumors?
Last Updated Nov 17, 2023, 2:14 PM IST