Chithha REVIEW: Is Siddharth's latest film worth watching? Read THIS now
Chithha First Review: Siddharth's film Chithha is getting positive reactions from critics and audiences. The movie is written and directed by SU Arun Kumar.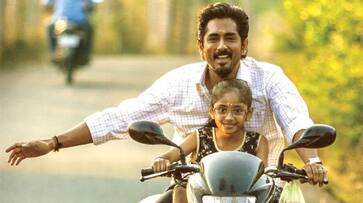 Chithha is a forthcoming film starring Siddharth, who also produced it. This poignant drama follows a father (the father's younger brother) and his daughter. SU Arun Kumar wrote and directed the film. Chithha will be released on September 28th, globally. The film's dubbed version will be released in Telugu on the same day.
"There are many films that represent the sentiment of Thai mama (maternal uncle)," director SU Arun Kumar is cited as saying regarding the film. This video is about a Chitthappa's (Father's younger brother) love and affection."
He also stated that he crafted the narrative with Siddharth in mind, and that Siddharth finally agreed to bankroll the production. This part displayed Siddharth in a fresh light by highlighting a distinct aspect of his acting ability.
The directors organised a special showing for critics and journalists before of the film's theatrical premiere. The film has received overwhelmingly good reviews. Here are some tweets to check out.
About Chithha: 
Siddharth, Chithha, SU Arun Kumar, and Nimisha Sajayan play important parts in the film. Siddharth produces the film under the company Etaki Entertainment. Vishal Chandrashekhar and Dhibu Ninan Thomas wrote all of the music and background soundtrack for the film. Balaji Subramanyam switched on the camera. The film's editor was Suresh A Prasad. CS Balachandar was the Art department's chief.
Last Updated Sep 26, 2023, 9:48 AM IST