Bigg Boss 17: Isha Malviya's parents upset and SHOCKED over her intimacy with Samarth Jurel
Isha Malviya's family want her out of the Bigg Boss 17 house. Isha's parents are reportedly unhappy with their daughter getting cosy with her boyfriend on television. It is reported that Isha's mother wasn't aware of her relationship with Samarth.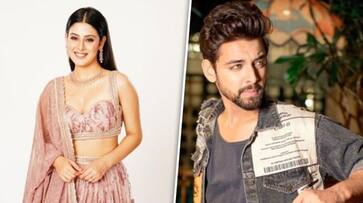 On Bigg Boss 17, Isha Malviya's relationship with her lover Samarth Jurel has gotten her into a lot of problems. It is said that Isha's parents are upset about their daughter cuddling up to her lover on national television. Lokesh Batta, the actress' co-star in Udaariyaan, has disclosed that he has spoken to her parents, who desire for her to leave Salman Khan's reality show.
Isha and Samarth informed the other housemates that their families were aware of their relationship and that they were even making plans for the future. Lokesh told Pinkvilla that, in contrast to what they had said, "Isha's parents are so upset that they want her out of the show." Nonetheless, the terms of the contract bind them.
Also Read: Manish Malhotra Diwali party: Bollywood couples who graced the event
Samarth and Isha were seen snuggling in her bed during the most recent episode. About the same, Lokesh remarked, "Her mother also revealed that they're not fine with Isha's physical proximity with Samarth. They can't see the show after Samarth's entry, like before."
"Isha's mother is quite upset with her stint in the show," Lokesh continued. Her mother did not know her connection to Samarth Jurel. Her father, who works for the government, is likewise dissatisfied with her performance in the programme.
Also Read: Salman Khan, Katrina Kaif's film sold over 44,000 tickets on its opening day; reports
Salman Khan harshly criticised Isha last weekend for first denying her relationship with Bigg Boss 17 wildcard Samarth Jurel. Even though she had been seeing Samarth for a year, Isha openly refused to acknowledge that they were a couple, which caught everyone off guard. Later on, she admitted seeing him, but she struggled to embrace their relationship right away because she was worried about how her family and the public would see it.
The tension among all the contestants increased last Sunday with Samarth Jurel's arrival in the Bigg Boss 17 house and Isha Malviya's unwillingness to provide the truth about his assertions. Abhishek Kumar, Isha's ex-boyfriend, is also a competitor on this year's competition.
Last Updated Nov 6, 2023, 11:39 AM IST