Bigg Boss 15: Salman Khan shows glimpses of new theme, says 'No Suvidhayein' For Contestants' (Watch)
This year Bigg Boss 15 has a new theme 'Sankat In Jungle'; makers released a new promo featuring the host Salman Khan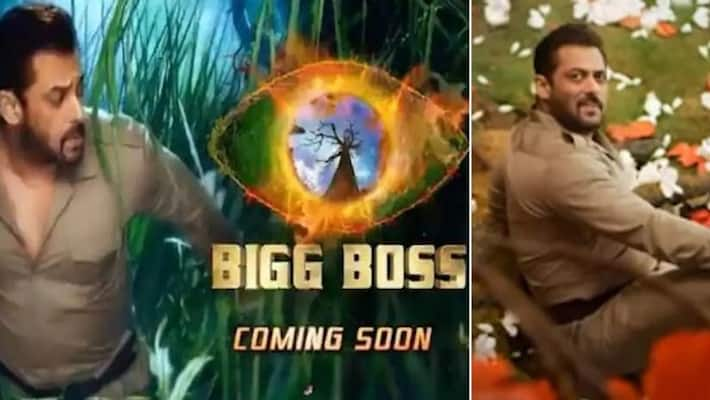 The makers have released a new promo of Bigg Boss 15 where host Salman Khan introduces the fans to the new 'Sankat In Jungle' theme.
A few hours ago, Bigg Boss makers released a new promo of the 15 season, where host Salman Khan introduced the fans to the new 'Sankat In Jungle' theme.
Despite Bigg Boss OTT still going on and grabbing attention then and now, fans are miss Salman Khan as a host and can't wait to watch Bigg Boss 15. Last night, the BB 15 promo was released with 'Sankat In Jungle' theme, which is a bit quirky.
In the video, Salman is seen wandering around the forests when he hears a sound coming from a 'Vishwasuntree' (the voice of veteran actress Rekha). During his conversation with the tree aka Rekha, the tree welcomes Salman, who inquires about the 'BB15' house. So, she say this...watch it here

Salman also asks the tree how the contestants will get to sleep peacefully around the mosquitoes and insects in the open. Rekha, the tree replies that they won't be getting a good night's sleep amidst the jungle and cold winds.
Salman Khan is in Turkey with Katrina Kaif to shoot Tiger 3 and they recently met the Turkish tourism minister. They were also spotted at lunch together after finishing shoot day for Tiger 3.
Last Updated Sep 12, 2021, 12:15 PM IST