Are OTT platforms profitable, Film trade experts Komal Nahata explains
Are producers earning enough from OTT releases, let's see an expert opinion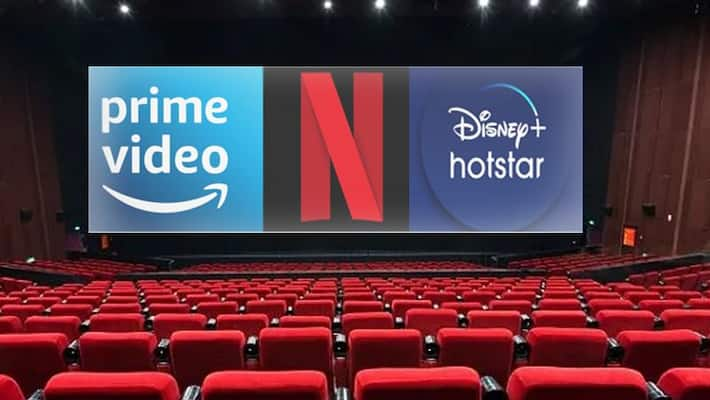 Mumbai: The Indian entertainment industry is witnessing a massive shift with the lockdown in place due to the pandemic. Theatres are shut and the digital release of films has taken precedence, keeping the momentum in mind.
But are these releases benefitting the producers? Here's what Industry's film trade expert Komal Nahta has to say.
Komal Nahta explains, "When the cinemas shut down, the OTT platform extended their hand and told the producers that they would pay an extra amount over the amount that they have already promised and the producers should release the film on their platform as the cinemas are shut. The producers now got a new way to liquidate their funds that were stuck during the lockdown. If they would wait for the cinemas to reopen, a monthly interest would have been charged and as the opening of the cinema is extremely doubtful in the near future. Even if the cinemas reopen will the public really come to the theatres to see the film?"

He further adds, "The first move was made by thr film 'Gulabo Sitabo'. This was the first film to release on Amazon Prime Video. Looking at this, even the other producers started releasing their films and as of now, there are 18 to 20 films which have already been released or are committed on various platforms. Apart from that, there are 5-7 more films whose negotiations are still going on. This is definitely making the producers happy as their funds are getting liquidated but along with that the cinema owners are definitely unhappy."

Talking about if the OTT releases are benefitting the producers, Nahta says, "If you are wondering whether the premiere on an OTT platform is beneficial and profitable to the producers then here is what you need to know. Say for example, prior to the lockdown the streaming rights are finalised for 500 million on the same side just for the premiere, the base amount will be 100-150million more, so it will be almost 20- 85% more profit but taking into consideration that the film is not releasing in the cinema.
Last Updated Sep 16, 2020, 6:09 PM IST