Anup Jalota as 'Satya Sai Baba', looks pretty similar to South Indian godman
Singer Anup Jalota spoke about godman 'Satya Sai Baba' as his film is all set to release in theaters on January 22. Jalota in his character look, resembles Satya Sai Baba who is known for his philanthropic work of treating patients free of cost at his hospital.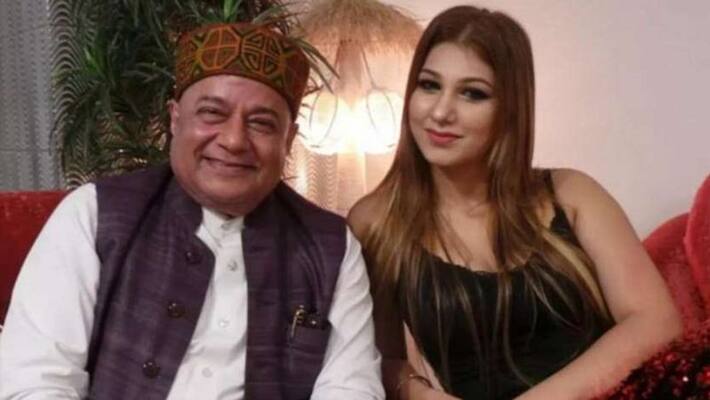 Singer and former Bigg Boss contestant Anup Jalota who plays Satya Sai Baba in the film is set to leave the audience and followers of godman speechless as Jalota looks like a carbon copy of Baba.
The singer is excited as the film will be released on January 22 in Tamil, Telugu and in Hindi language.
"I feel after watching this film, people will become aware of his social work. He built a hospital in Bengaluru which provides free treatment to people who are battling with heart ailments. I think no can offer such kind of service to the society other than Satya Sai Baba, so I feel fortunate that I was closely associated with him and I learnt so many things from him." Jalota was quoted as saying.
Sai Baba has earned followers across thr globe through his philosophy of 'Love All Serve All' and his philanthropic work of building education institutions in Puttaparthi and charitable hospitals in Andhra Pradesh and Bengaluru.  
It is said that the godman left his home at the age of 14 and he had claimed that he was a reincarnation of Saint Shirdi Sai Baba.
For his philosophy and work, from APJ Abdul Kalam, former President of India, Bollywood superstar Amitabh Bachchan, to cricketer Sachin Tendulkar admired him and used to visit him in his ashram and seek blessings. Baba died at the age of 84 and many celebrities paid their last respect.
Jalota who plays Satya Sai Baba says he is lucky to have got the role.
Last Updated Jan 9, 2021, 6:29 PM IST