Actor Fahadh Faasil sporting new look for latest Malayalam film Malik thrills fans
The salt and pepper look of Fahadh Faasil, who predominantly worlds in Malayalam cinema, revealed in the second poster of Malik has surprised fans, who are now eagerly waiting for the release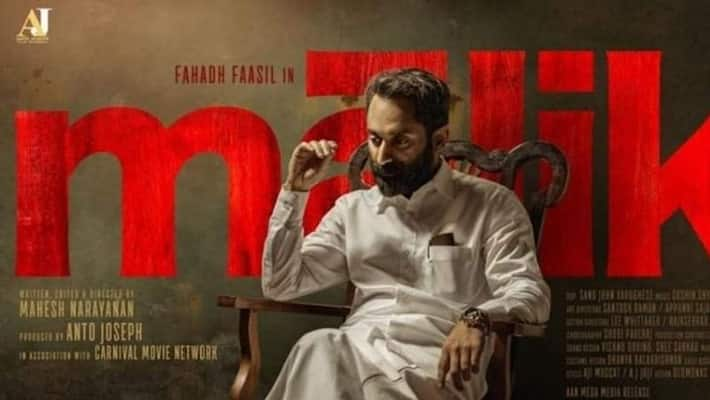 Thiruvananthapuram: The second look poster of Fahadh Faasil's Malik, the latest Malayalam film, has been released online and the actor's stunning new look is undoubtedly the biggest highlight of the second poster. 
The poster featured Fahadh, who predominantly works in Mollywood, in the look of a 50-year-old man. He was seen in a white attire like a politician nailing a tough look. 
In Malik, Fahadh will feature the role of Sulaiman, a 50-year-old man, who is the leader of a coastal village, while sporting a white dhoti and full sleeves shirt. With the 'salt and pepper' look, Fahadh seems to have lost weight in this new role. According to reports, the movie will feature different stages of Sulaiman's life from 20 years to 55 years. 
The big budget movie earmarked over Rs 27 crore is directed by Take Off fame director Mahesh Narayanan. The star also had a physical makeover by losing upto 20 kg for the movie. 
The movie produced by Anto Joseph also has an impressive cast including Joju George, Dileesh Pothan, Vinay Fort, Nimisha Sajayan and Padinettam Padi fame Chandu Nath. 
Cinematographer Sanu John Varghese, music director Sushin Shyam and Hollywood stunt director Lee Whittaker are also associated with the movie.
Director Mahesh Narayanan himself revealed that Malik will hit screens on April 12 as a Vishu release. 
Last Updated Mar 7, 2020, 11:50 AM IST