Abhishek, Aishwarya's have an 'Abhimaan' moment!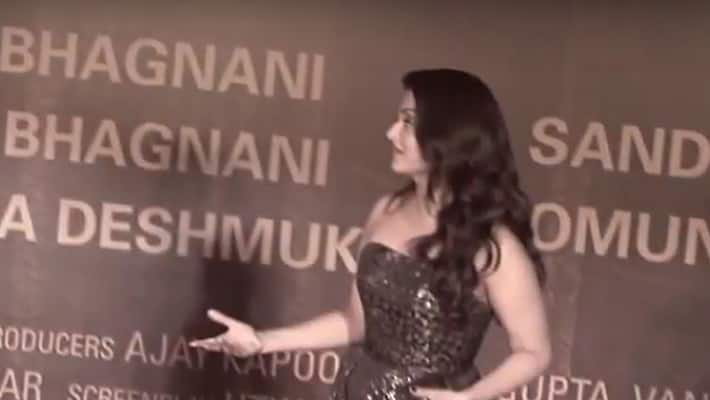 Accompanied by her family, the actress looked excited as she stepped the red carpet and started posing for the cameras. Though Abhishek and Aishwarya walked in hand-in-hand on the red carpet, he moved away as soon as he saw the press.
After the repeated insistence of photographers, a reluctant Abhishek posed with his wife. However, when the lensmen asked the couple to pose differently for side profiles, Abhishek asked them to click Aishwarya alone and walked away, leaving a startled Aishwarya alone on the red carpet. 
With no other choice, she quickly excused herself from the press. The video of the encounter has gone viral now. 
For film buffs, the incident would remind them of 'Abhimaan', the famous 1973 film starring Amitabh Bachchan and Jaya Bachchan, in which a singer spirals into jealousy after his singer wife becomes much more famous than himself. 

One hopes that is not the case with this power couple at least. 

At the same event, Randeep Hooda asked a journalist to "shut up" when asked if he felt overshadowed by Aishwarya. 
Last Updated Mar 31, 2018, 6:46 PM IST