Aaliya's lawyer reveals how Nawazuddin Siddiqui family ensured 'no food, bed and bathroom' to his client
In a recent string of development, in Nawazuddin Siddiqui and his wife Aaliya ongoing case, Aaliya's lawyer and the attorney has made the shocking reveal of how the star and his family ensured no food, bed, and bathroom to his client.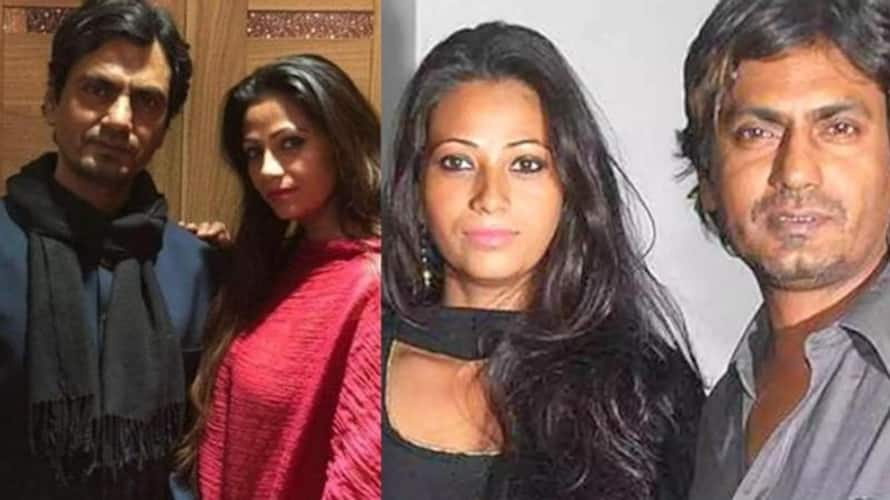 Nawazuddin Siddiqui and his turbulent relationship with his wife Aaliya, has made its way to all the headlines again. A few days ago, on January 23, Mehrunisa Siddiqui, bollywood star Nawazuddin Siddiqui mother, filed an FIR (First Information Report) against Aaliya. Versova Police later called Aaliya for questioning regarding the case.
According to new reports, Aaliya's lawyer has made some startling disclosures on how Nawazuddin's family is allegedly torturing and troubling Aaliya and denying her food, bed, and access to the toilet.
ALSO READ: Rocky Aur Rani Ki Prem Kahani release date out; read more details on film starring Ranveer Singh, Alia Bhatt
Aaliya Siddiqui's advocate has alleged that Nawazuddin Siddiqui and his family members haven't provided 'food, bed, bathroom' to his client Aaliya in the last week. In a statement, Rizwan Siddiquee said, "Mr. Nawazuddin Siddiqui and his family members did everything possible to remove my client Mrs. Aaliya Siddiqui from the house. They filed an untenable criminal complaint of trespass against her. There after, through the police they threatened to arrest her. They were calling her each day to the police station after sunset."
He adds, "Mr. Nawazuddin Siddiqui and his family members within last seven days, ensured that no food, no bed, and no bathroom gets given to my client. They have even posted innumerable male bodyguards around my client. They installed CCTV cameras in the hall, where my client is staying with her minor children."
Nawazuddin and Aaliya got married in 2010 and both have two children. She is Nawazuddin's second wife. The film producer had filed for divorce from the actor in May 2020 and even made serious allegations against him. In July 2020, Aaliya lodged a complaint at a police station in Mumbai. She then came to Budhana, Muzaffarnagar, from Mumbai to record her statement against the actor and his four family members in September of the same year, accusing them of domestic violence. Months later, Nawazuddin's wife decided to give their marriage another chance. She talked about how caring he was towards her and their children after she tested positive for Covid-19 in 2021.
ALSO READ: Three quaint destinations that should be on every Indian traveler's list
Last Updated Feb 2, 2023, 2:03 PM IST