'Feeling nauseous watching this...' Reddit fans slam Akshay Kumar for lifting actresses without consent
A recent reddit post has gone viral. In the said post, we see the number of times that Khiladi of Bollywood, Akshay Kumar lifted actresses in his arms without their consent. Now the star has been facing flak on social media for the same.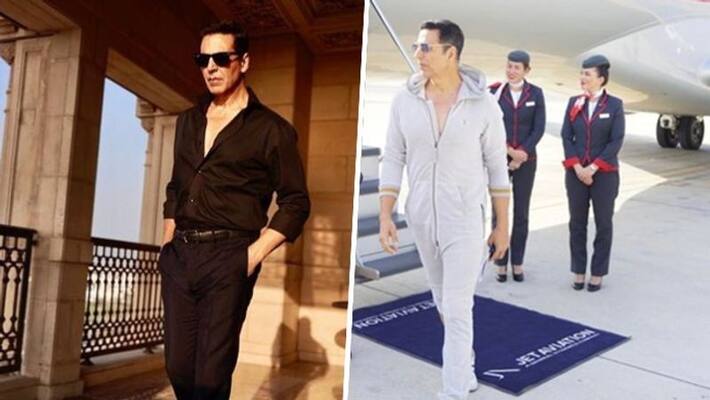 Be it award shows or events, Akshay Kumar always makes a grand entry. When he appeared on Koffee With Karan season 7, he again hit the headlines for lifting Samantha Ruth Prabhu into his arms while entering the show. A lot of people called him out for the same on Twitter.
The social media world can literally be a dangerous maze at times. While it is a boon, it can also be a bane. No matter even if any bollywood actor or said global star has kept a clean image in recent years, avid fanatics and bollywood lovers always find something or the other on the internet which makes them realize the real persona of a star and what he projects to audiences and fans is totally different from the actual hidden darkness inside the said star. Something similar also happened recently. 
ALSO READ: Pathaan: SRK on fighting Bosco for dance moves, said, 'Wanted him to do a step which everyone can do'
There's a viral video by a fan on Reddit. The video post thread is now viral. It shows the number of times that Akshay Kumar has lifted actresses be it in films or in shows, without their consent and unawares. The actresses also looked awkward and totally at unease in those scenes.
From Preity Zinta, Twinkle Khanna, Priyanka Chopra to Shefali Jariwala, Katrina Kaif, Amy Jackson and Samantha Ruth Prabhu, Akshay has lifted many actresses - some of them for the scenes in films and some of them in real life. Akshay Kumar has received loads of backlash on the same video on Reddit. Also, many fans have bashed the star for doing this and slammed him in their comments. Here's a glimpse at what they have been saying.
"How has someone not vomited after he did that is beyond me," said a fan. "I'm feeling nauseous just watching this," a fan said. "When you take "main to ladki ghuma raha tha" too seriously," a fan added. "Shefali was atleast a part of the movie, and it was all scripted. He did this on KWK to Samantha recently," a fan bashed Akshay. "Well, he always does it, so maybe it was not scripted. But doing this in sheets is a big no no," another user said.
ALSO READ: Alia Bhatt on weight loss post Raha's birth, says, 'I had to lose weight because films are visual medium'
Last Updated Jan 18, 2023, 4:31 PM IST