Paul Zacharia: What it means for Kerala to vote LDF to power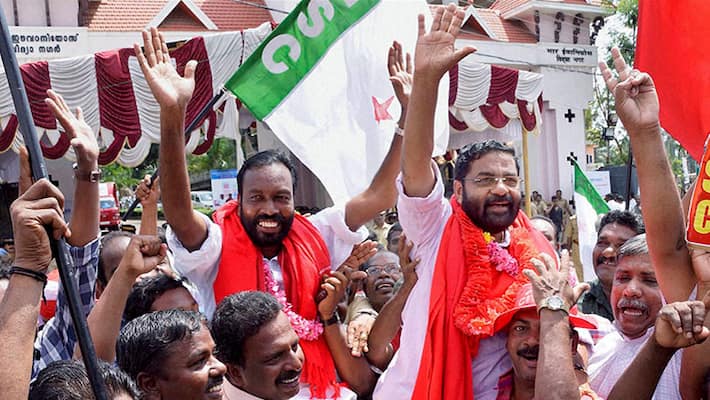 As a citizen of Kerala, I feel I can point out a few things. Firstly, BJP has been rejected in a major way except for the victory in Nemom, which is Rajagopal's personal victory rather than his party's.
Secondly, when I said, BJP I was speaking about communal parties like them having been rejected once again by Malayalees.
Thirdly, Vellappally Natesan, who has been spewing venom and communal poison across Kerala did not manage to get anywhere. Not even a single candidate of the Bharathiya Dharma Jana Sena won.
I think this is a very decisive moment for Kerala's secular and human values. Whether it's LDF or UDF, personally it makes no difference to me. We are used to them for a long time and we know how far they can be communal and how far they can be corrupt. But here, this is a wonderful change, a wonderful moment.
Did Oommen Chandy fail the party?
If Oommen Chandy had removed the tainted ministers, perhaps it would have helped the UDF in some way. I don't know if that would have worked as a single total remedy to win the election. Like K M Mani and K Babu, even Oommen Chandy's image was tainted by many accusations.
I don't think that protecting the accused ministers was the sole reason; maybe that is one of the reasons behind the failure of Congress. Congress seems to be a disintegrating party which has become highly self-centred. UDF consists of several parties like Kerala Congress, Muslim League, essentially they all stand for themselves and not for the Kerala or Malayalees. I think the LDF has a little more ideology, a little more sense of society.
But, the Malayali psychology is that they always change between the UDF and the LDF. What I am saying is given the kind of habit Malayalees have formed, the Congress will be there for the next five years in the opposition and they will be very much there to conduct the elections five years from now and if they are lucky they will win the election.
How different will be the LDF government?
They got a decisive win and the people have supported them. They will certainly form a government which will do everything about governance is a different matter. I am not even saying about any possible conflicts between Pinarayi Vijayan and V S Achuthanandan and I am not even concerned about that. But essentially, governance is an important thing. They have to submit themselves for making Kerala a better place for Malayalees in 101 ways.
But finally, different kinds of agendas will surface in the party. In the Congress party, in Kerala Congress and the Muslim League, each individual is fighting for his or her survival.
But here in CPM and CPI, it is the party that is fighting and the party's vested interest will be to the fore. That is going to affect their functioning. They will certainly be less corrupt, hopefully, less corrupt than the UDF. But, they have indulged in other forms of corruption. My only expectation for the next five years is a government that governs.
Importance of Muslim League
Muslim League has the name Muslim attached to it and it claims to be working for the Muslims of Kerala. They have managed to keep their voters happy, by and large. I don't know how. But Muslim League is again a party of businessmen, and it is not a wrong thing to do business.
But, they are using politics to do their business better. Let them do that. They seem to be quite close to their constituencies and many of the MLAs seems to be doing good work. Otherwise, they wouldn't get elected. They seem to be doing good for their constituencies and will continue to get elected.
BJP's single seat in the Assembly
I doubt that the presence of one BJP MLA in the Assembly is going to help BJP in any way. They can hope to become a stronger force in Nemom constituency provided Rajagopal works hard for the voters. Otherwise, BJP is not a popular or powerful party in Kerala.
I don't think the party is going to grow solely because of Rajagopal. The party might try to grow through other means like the alliance with Vellappally Natesan and by forming company with evil groups who are ready to create a lot of trouble in Kerala if they want. With the UDF in power, I would have really worried, because, UDF has a way of compromising with anything for their survival. But with LDF in power,  I feel better.
Future of Vellappally's politics
Vellapally he has held the SNDP by its neck. There are lots of people who bow to him because of his influence, his money and so many other things. And SNDP's microfinance initiative has also done a lot of good for the poor Ezhavas.
The man might continue to be the SNDP chief and in that sense somebody to be reckoned within Kerala politics -  he is also blessed with a sharp tongue. Media makes a lion out of such people in Kerala. He may continue like that, but his politics has faced disaster. I doubt whether this politics can survive the next five years. Those who came to him hoping to become an MLA is very much disappointed. But Vellappally will continue to be there with the SNDP. We will have to bear with this man.
Will everything be alright with LDF?
I am sure Malayalees will accept the change. For people like me, it really doesn't make any difference whether it is the UDF or the LDF. However, I am really relieved that the LDF has come to power and I am sure a lot of Malayalees also will be relieved. Because at the end of the day, LDF is a positive force in Kerala. Even with all their problems, all their pettiness, all their arrogance they have a secular and pro-poor outlook and that makes them valid for us, which is very important.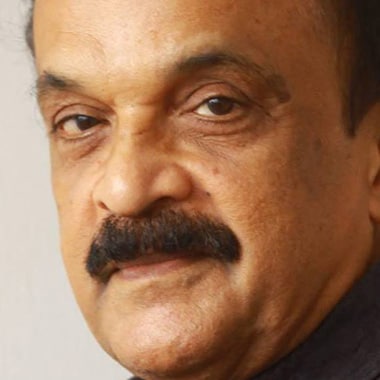 Paul Zacharia is one of the greatest living Malayalam writers. The views expressed here are his own.
Last Updated Mar 31, 2018, 7:02 PM IST