Hold polls before 1 June for two seats, TN governor writes to EC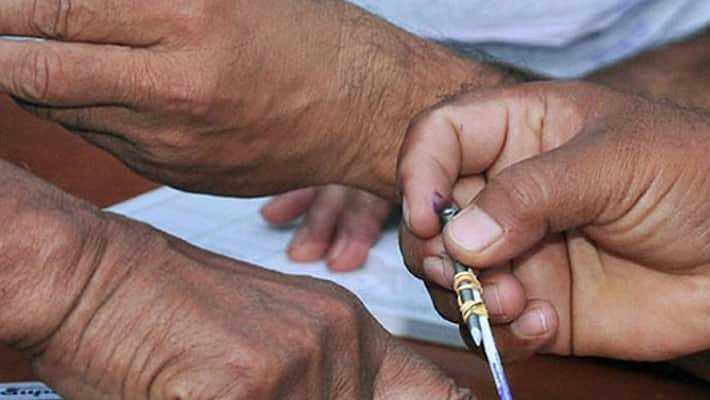 Keeping in view the coming Rajya Sabha elections from the state, Tamil Nadu Governor K Rosaiah yesterday wrote to the Election Commission (EC) recommending holding of elections in two assembly constituencies, where polls had been deferred, preferably before June 1.
The Governor made the recommendation acting on petitions by ruling AIADMK candidates in Aravakiruchi and Thanjavur constituencies where the EC had deferred polling days before the May 16 assembly elections citing electoral malpractices, a Raj Bhavan release said tonight.
It said the candidates V Senthil Balaji (Aravakurichi) and M Rengasamy (Thanjavur) in their May 22 representation stated that the EC had deferred the polls in the constituencies "without any authority of law and without the consent of the Governor."
They also contended that the alleged corrupt practices relied upon by the EC to defer the elections can be tested before a court of law and the postponement of the polls would also shorten the tenure of the member who may be elected.
The release said that based on the petitions, the Governor convened a meeting with the state Chief Electoral Officer who submitted a report of the EC on May 24 on the matter.
The Governor considered the petitions and the detailed report of the EC in the light of relevant provisions contained in the Representation of People Act and the Constitution as well the observations in the Supreme Court's 1996 judgement in Bhim Singh vs Election Commission case and the 1984 judgement of a Constitution bench in the EC vs Haryana case.
 Also, considering the fact that postponement of elections in the two constituencies would deprive the statutory rights of the members elected from them to vote in the coming Rajya Sabha elections, the Governor today sent a letter to the Chief Election Commissioner (CEC).
In the letter, he recommended for the conduct of the elections to Aravakurichi and Thanjavur constituencies "as early as possible, preferably before June 1, 2016, in the public interest and in the interest of all the concerned parties," the Raj Bhavan release said.
Citing evidence that large-scale money changed hands to influence voters in the two constituencies, the EC had first deferred the elections to May 23. On May 21, the Commission further put off the elections to June 13 to allow its teams to ascertain whether polls can be allowed in the "vitiated atmosphere".
 Main opposition DMK has demanded immediate holding of the elections in the two constituencies.
Last Updated Mar 31, 2018, 6:38 PM IST