Tumakuru: Muddahanumegowda's nomination as Congress candidate rejected
Muddahanumegowda had filed two nominations - one as a member of Congress and another one as an independent. As the party did not grant him the B-Form, his nomination filed from Congress party has been rejected by the EC.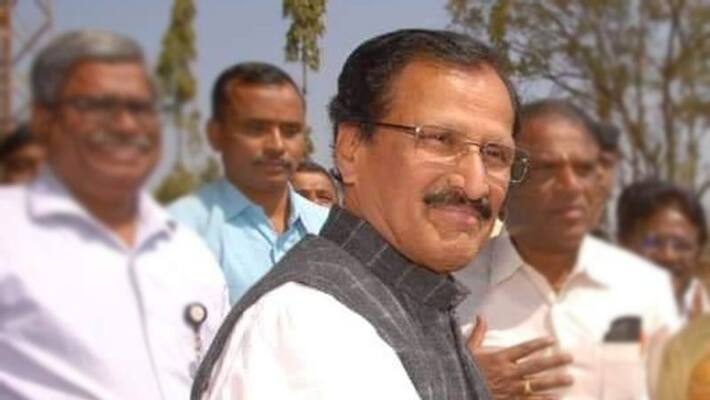 Tumakuru: The sitting MP of Tumakuru, Muddahanumegowda's nomination filed as a Congress candidate has been rejected by the Election Commission (EC) 
Muddahanumegowda had filed his nomination to fight against JD(S) chief Deve Gowda, who is supported by the Congress, on March 25. Tumakuru will go to polls on April 18, in the first phase.
Muddahanumegowda had filed his nomination as a rebel candidate after the Congress refused to grant him a ticket due to the seat sharing deal with the JD(S). Though Muddahanumegowda filed his nomination from the Congress, he did not get the B-form from the party, resulting in the EC rejecting his nomination.
However, he had also filed another nomination as an independent candidate that has been considered valid. Muddahanumegowda will contest as an independent candidate.
Congress leaders G Parameshwara and others have been trying hard to convince Muddahanumegowda to withdraw his nomination. But Muddahanumegowda has clearly stated that he will not retreat. Congress also offered him the Bengaluru North constituency, but Muddahanumegowda had said that he had worked hard in his constituency (Tumakuru) and had gained the support of the people.
The Congress have but a day left to convince the disgruntled leader as March 29 is the last date to withdraw nominations.
If Muddahanumegowda continues to contest against Deve Gowda, he can surely cause trouble to Gowda and split votes at the least. This might benefit BJP candidate GS Basavaraju.
Last Updated Mar 28, 2019, 5:59 PM IST