WTC Final, IND vs AUS: Team India pays tribute to Odisha train tragedy victims with black armbands
In a gesture of tribute to the victims of the Odisha train tragedy, Team India is seen donning armbands.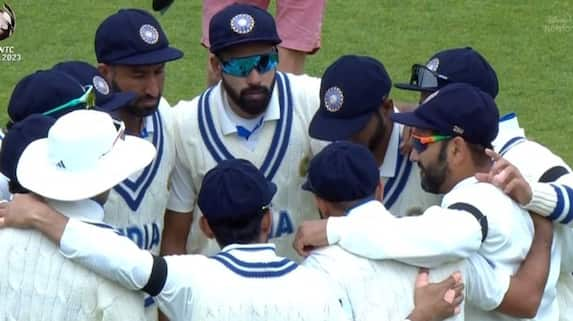 As the Indian team took to the field in the crucial WTC Final, the sight of the black armbands created a powerful visual statement.
As the Indian team prepared to take the field for the crucial WTC Final, their attire conveyed a powerful message.
The sight of the players donning black armbands served as a visual symbol of unity, compassion, and remembrance. It was a gesture that went beyond the boundaries of the game, showcasing the team's unwavering focus on both cricket and the wider issues impacting society. Team India's act stood as a testament to the resilience of the human spirit and the values of sportsmanship.
Also Read: WTC Final, IND vs AUS: R Ashwin fans miffed after India opt for Ravindra Jadeja in crucial Oval clash
Meanwhile, in Odisha, the government provided updates on the tragic train accident in Balasore.
The death toll was revised to 288, with Chief Secretary PK Jena explaining that 205 bodies had been identified and returned to their families, while the remaining 83 were still being identified at various hospitals. The government assured the public that efforts were being made to ensure all bodies were correctly identified and handled with care. 
In this context, Team India's gesture during the WTC Final took on added significance. It demonstrated their ability to empathise with the tragic events unfolding in Odisha, and their commitment to recognising the wider impact of such incidents. The armbands worn by the players not only symbolised unity within the team but also served as a reminder that humanity goes beyond the boundaries of sports.
Also Read: WTC Final, IND vs AUS: Splash of tricolour at The Oval as fans gear up for historic clash - WATCH
Last Updated Jun 7, 2023, 3:49 PM IST