Super Sunday: Captains Virat Kohli, Sunil Chhetri to interact on May 17
Virat Kohli and Sunil Chhetri will interact on Instagram on Sunday (May 17) amid the nationwide lockdown due to the coronavirus (COVID-19) pandemic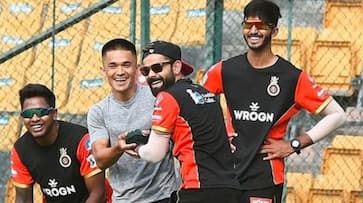 Bengaluru: Indian sport's two superstars, both captains, will come face to face on Instagram and share their views on various issues, on Sunday (May 17).
Virat Kohli, the Indian cricket team's skipper and national football side captain Sunil Chhetri will be interacting on Instagram on May 17 from 6 pm IST.
Also read: Sunil Chhetri hosts Virat Kohli for dinner
"For those of you who were missing Super Sundays. @imVkohli #ElevenOnTen (sic)," Chhetri tweeted on Saturday (May 16).
As India continues to remain under a lockdown due to the coronavirus (COVID-19) pandemic, cricketers, footballers, hockey players and other sportspersons have been keeping in touch with their fans via social media.
Also read: Kevin Pietersen says Virat Kohli better than Sachin Tendulkar, Steve Smith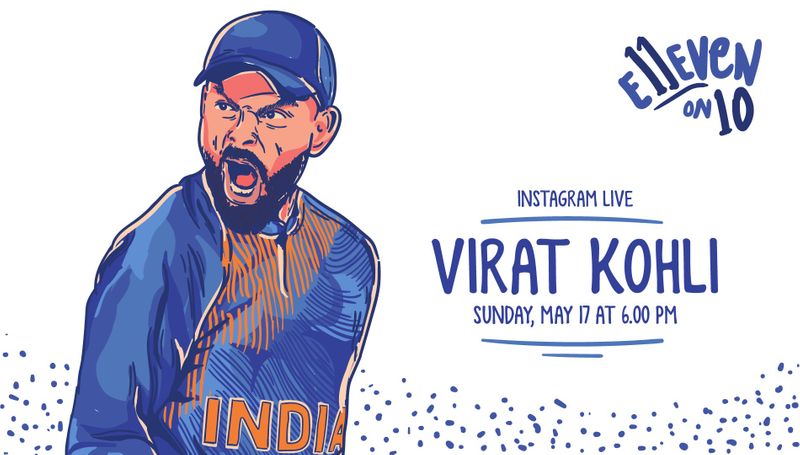 Last month, Kohli was in conversation with former England captain Kevin Pietersen on Instagram. Also, Chhetri spoke with the legendary footballer IM Vijayan.
Kohli and Chhetri are friends. In January this year, after winning the three-match ODI series against Australia in Bengaluru, Kohli and his wife Anushka Sharma headed to Chhetri's house for dinner. Chhetri is Bengaluru FC (BFC) captain and lives in Bengaluru with his wife Sonam Bhattacharjee.
Also, during an interaction with fans on Twitter, Chhetri had revealed that his favourite team is RCB and he would like to play for them.
In March, Chhetri had paid a surprise visit to the M Chinnaswamy Stadium where the Kohli-led Royal Challengers Bangalore (RCB) were training for IPL 2020. Chhetri had participated in RCB's training session along with Kohli and his teammates.
"Dear captain @virat.kohli purely based on my enthusiasm, I'm hoping I get another shot at a session on the field! (sic)," Chhetri had posted on Instagram with a picture.
In 2018, Kohli had urged Indian sports fans to support Chhetri and the national football team. "I want to request everyone to go and see the Indian football team play. Anyone, who loves any kind of sport, go and cheer for the team in the stadiums because they are a talented team and they are working hard," Kohli had said.
Last Updated May 16, 2020, 5:52 PM IST