Shane Warne suggests rule change in IPL 2020; tags BCCI boss Sourav Ganguly
Shane Warne, in a tweet, has called for the trial of a new rule in IPL 2020. He tagged BCCI president Sourav Ganguly. Will the BCCI take Warne's suggestion seriously?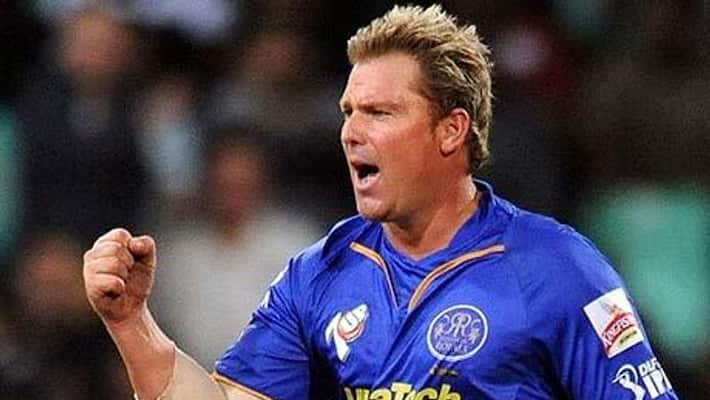 Bengaluru: Australian spin legend Shane Warne, who led Rajasthan Royals (RR) to IPL title win in the inaugural edition of the league, has made a rule change suggestion to the BCCI president Sourav Ganguly.
Under Warne's leadership, RR defeated Chennai Super Kings (CSK) in the final to win the first edition of IPL. Now, he has made a suggestion to make the Twenty20 format interesting and wants the change first to be tried in IPL 2020, which starts in the UAE on September 19.
Warne's suggestion is that four bowlers should be allowed to bowl five overs each in a match. Now, a bowler can bowl a maximum of four overs.
The former Australian legspinner wants this to be implemented by the International Cricket Council (ICC) as soon as possible. And, before that he wants that to be trialled in IPL.
"Getting a lot of great reply's to my suggestion re a maximum of 5 overs per bowler in T/20 cricket ! Let's make it happen ASAP @ICC ! Maybe we could try it in the @IPL starting on Sept 19 @SGanguly99 (sic)," Warne tweeted on Tuesday night (September 8).
Earlier, he had made the suggestion during the England-Australia second T20I game. "What about four bowlers bowl five overs? I just think it'll make for a better contest between bat and ball. You want your best bowlers bowling as much as you can as T20 is so much in the batsmen's favour," Warne said on Sky Sports Cricket while doing commentary.
"When you get a couple of gun bowlers like this (Jofra Archer and Mark Wood] you want to give them another over up front," he added.
Last Updated Sep 9, 2020, 11:32 AM IST